tv
Role Eddie (Lead) Production Company BBC
A three-part drama created by multi-award-winning writer Tony Marchant for BBC One, Public Enemies explores the relationship between 28-year-old Eddie Mottram, recently released on life licence from prison after serving 10 years, and his probation officer, Paula, returning from suspension following a shocking crime committed by an offender under her supervision.

Daniel plays Eddie, the convicted murder trying to make sense of his newfound freedom.

"Public Enemies looks at the criminal justice system from the points of view of the 'offender' and the 'gatekeeper,'" according to Marchant. "It's about disgraced individuals trying to reclaim their lives and their reputations. It's also a forbidden love story.
Media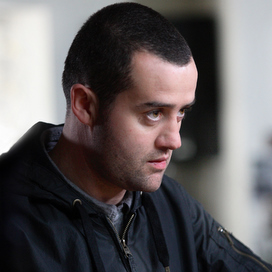 Reviews
However the action pans out, Mays's performance alone makes this a drama worth seeing through to the end.
Sam Wollaston
The Guardian
Haunting and affecting, with a particularly compelling performance from Mays as the vulnerable but angry Eddie.
Terry Ramsey
The Telegraph