book
| Fiction
| 2013
UK & Comm →
Simon & Schuster
(Ed. Elv Moody)
How do you know if you're working for a lunatic? Where do you go when you've run out of people to trust? Have you ever heard an undead baby scream? B Smith is out of her comfort zone ...

B is trying to settle into life with the Angels, but finds it hard to believe some of Dr Oystein's claims. When she decides to seek refuge elsewhere, she scours the streets of London in search of a place to call home. But what she finds will lead B to question everything that she has ever held to be true.
Rights
Roxane Edouard manages the translation rights for Zom-B Baby
Translation Rights Sold
Chinese Complex
Taiwan
Crown Publishing
Farsi
World
Vida Publishing House
Media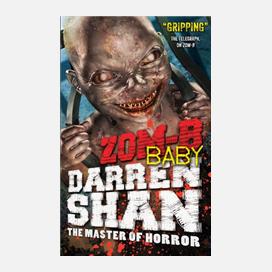 Reviews
Zom-B Baby is written ghoulish perfection. The pacing is fast, furious and to the point. There is lots of character growth and I loved the big kick-ass action scenes.
Fiction Fascination