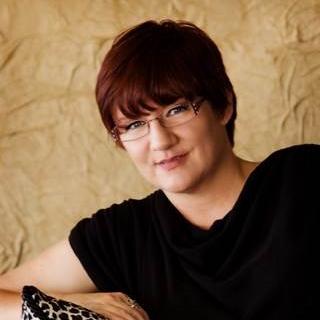 New York Times and USA Today bestselling author Darynda Jones won a Golden Heart and a RITA for First Grave on the Right. A born storyteller, she grew up spinning tales of dashing damsels and heroes in distress for any unfortunate soul who happened by, annoying man and beast alike. Darynda lives in the Land of Enchantment, also known as New Mexico, with her husband and two beautiful sons, the Mighty, Mighty Jones Boys.

RT @RomanceRehab: My 15 most recent 5-star #RomanceReads: https://t.co/XE33fdDh2M #FridayReads #WeekendReads @izzyjord @CarianCole @Author…
Follow @Darynda
A Bad Day For Sunshine is a great day for the rest of us -captivating characters, great writing, pace, humor and suspense.
Lee Child
on A Bad Day for Sunshine
Swoon-worthy heroes, quirky characters, and a page turning mystery. Move over Stephanie Plum, Sunshine Vicram has arrived. Prepare yourself. This book is a keeper!
Christie Craig
author of Don't Breathe a Word on A Bad Day for Sunshine
From the creative genius who brought you Charley Davidson comes your newest obsession: Sunshine Vicram. Mother. Sheriff. Warden of weird.
Susan Donovan
author of He Loves Lucy on A Bad Day for Sunshine
Darynda Jones has done it again. With trademark humor, eccentric yet relatable characters, and masterful storytelling, she takes us on a journey we don't want to end. A Bad Day for Sunshine is a great day for readers!
Tracy Brogan
author of My Kind of Forever on A Bad Day for Sunshine