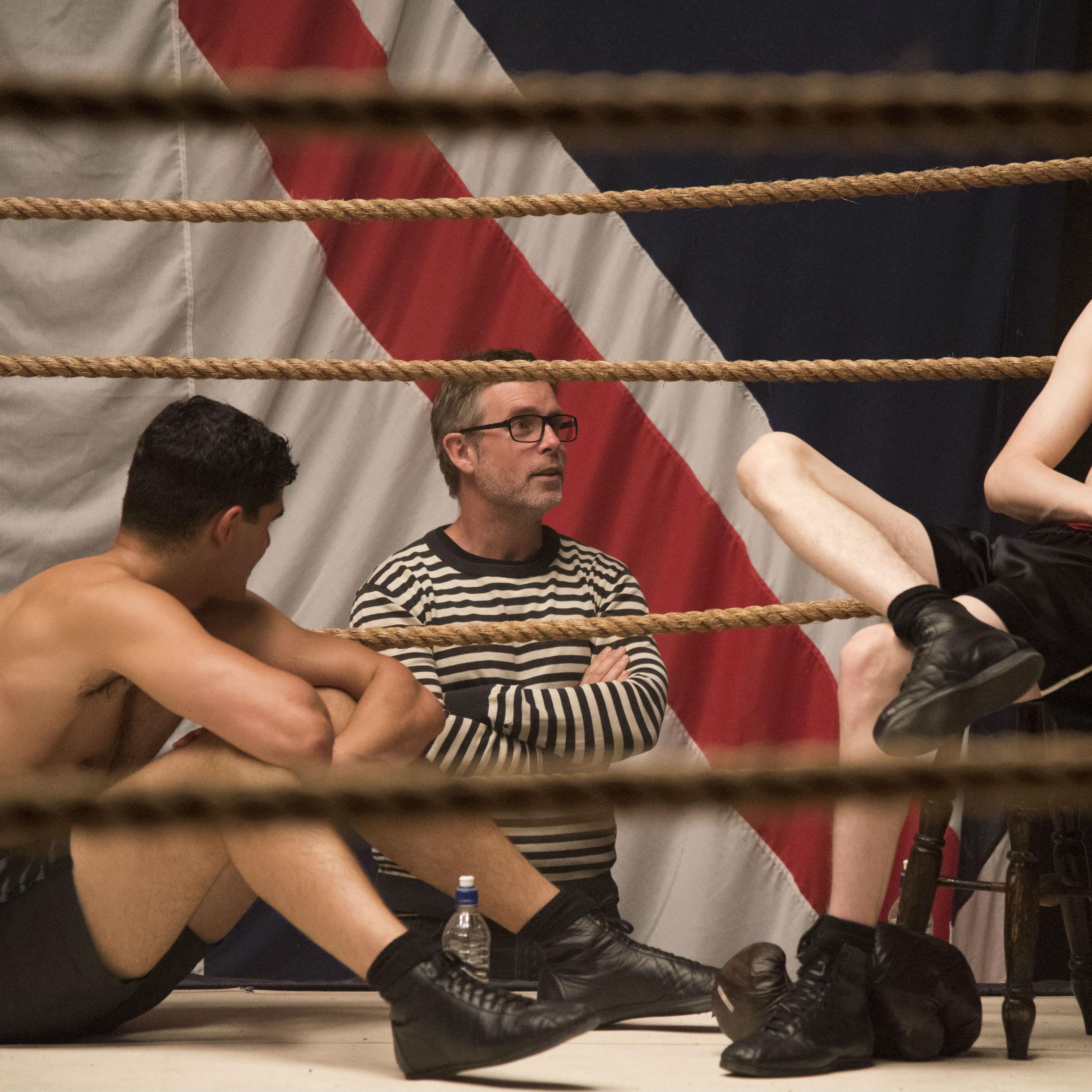 David


Caffrey

Director for film and television
David Caffrey recently directed the whole of Bafta award winning Peaky Blinders series 4.
David directed 25 out of 28 episodes of the highest rated series in Irish television history, the award winning LOVE/HATE. He has most recently directed ITV's Tennison and prior to this comic book icon Stan Lee's Lucky Man, for Carnival Films.
David began his film and TV career working in various production roles on B-movies with Roger Corman, before his short films - Connivers, Bantams and Bolt - caught the eye of the industry.

This resulted in a leap into the feature film arena, with Divorcing Jack for Scala Productions, followed by the 18th century miniseries Aristocrats for BBC/WGBH. On the Nose, a comedy feature for Subotica/Universal, followed.
Since then he has alternated between commercials, features and television drama, the latter including Monarch of the Glen for BBC/Ecosse, Life Begins for ITV/Granada and Wild at Heart for ITV/Company Pictures.
David has directed projects which include Fallout for RTE/Frontier Films, The Commander for ITV/La Plante productions and Raw for RTE/Ecosse.
Most recently he directed 6 part drama series Taken Down, currently in post-production.
Television
Director & Executive Producer
Starring
Aiden Gillen
Robert Sheehan
Second series of the IFTA winning series about gangland life in Dublin.
Season three of award-winning Irish crime drama.
Starring
Aiden Gillen
Robert Sheehan
Fourth series of the award-winning Irish crime drama.
Film
Director
Producer
Madeleine French
Starring
Felix Bell
Rebecca Brownett
Robert Easen
Milly Gregory
Film focusing on the friendship between two Bradford City fans
Starring
Laura Fraser
Rachel Griffiths
Jason Isaacs
Robert Lindsay
Black romantic comedy set around the troubled peace process and the effect it has on a cynical Belfast hack
Producer
Scott Kennedy, Tristan Lynch
Starring
Dan Aykroyd
Brenda Blethyn
Robbie Coltrane
Sinead Keenan
Film about a luckless gambler who finally finds the secret to picking winners - a preserved head in a jar
Writer & Director
Starring
Nevan Finegan
Darren Lawless
Terry McMahon
Vincent Smith
Film about a man who is fed up with his car being broken into and decides to take revenge - but with his aim not quite right he ends up with the police on his heels
Starring
Jamie McShane
Johnny Knoxville
Gram Parsons was one of the most influential musicians of his time; a bitter, brilliant, genius who knew Elvis, tripped with the Stones and fatally overdosed on morphine and tequila in 1973.
Writer & Director & Producer
Starring
Maclean Burke
Jessica Freed
Short film about a row that erupts by the beach in Wicklow