David is a regular contributor to the Daily Mirror, applying his expertise as a Professor of Criminology to many some of Britain's most high profile criminal cases.
David recently wrote the forward and comment for the Mirror's special supplement: 'Britain's Worst Serial Killers'.
Media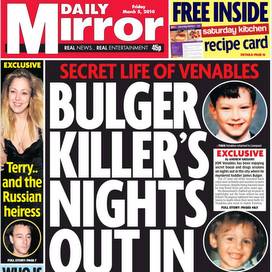 Reviews
Serial killers are not remotely like the frightening - or interesting - people that we associate with the label.
David Wilson
Daily Mirror