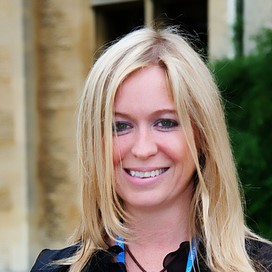 Debbie


Isitt

Playwright, writer and director for film and theatre
Debbie originally trained as an actor in the 1980s and was heralded as 'The future of British Theatre' (The Guardian) when she wrote and directed a series of award-winning black comedies that took the Edinburgh Festival by storm.
She spent her youth touring the world with her internationally renowned theatre company, Snarling Beasties and after a successful run in London's West End, Debbie's play The Woman Who Cooked Her Husband is still performed all over the world.
In 2005 Debbie won a BAFTA and an international EMMY for her adaptation of the Jacqueline Wilson novel The Illustrated Mum.
Most recently Debbie has created, written and directed four films in the Nativity series and has also adapted the series for the stage, Nativity: The Musical. Currently Debbie is working on Project Pink with Ivy Gate Films and Coventry Carol with Mirrorball Films.
Film
Writer & Director
The 4th entry in the hit series
Starring
Catherine Tate
Martin Clunes
Marc Wootton
Adam Garcia
Ralf Little
Third film in the Nativity series
Starring
David Tennant
Joanna Page
Sequel to the popular Nativity
Starring
Martin Freeman
Ashley Jensen
Improvised comedy based around a school nativity play
Starring
Jessica Stevenson
Robert Webb
Steven Mangan
Martin Freeman
A mockumentary about wedding planning
Producer
Christine Alderson
Starring
Rachel Fielding
Ricky Tomlinson
Adaptation of the stage play written by Debbie Isitt
Writer
Mirrorball Films Broadcaster
In development
Set in Miami, Florida, the film charts the journey of Natalie Stathis as she takes on the powerful Christian Coalition movement and becomes a martyr to the gay cause
Adaptation of Chrissie Glazebrook's novel
First adaptation ever of the original film
Director
Producer
Christine Alderson
Writer
John Martin Johnson
Starring
Simon Chandler
Heidi James
Linda Marlowe
Short film about a wasp exterminator
Theatre
Writer & Director
Producer
Arts Centre, University of Warwick
Royal Court Theatre, Upstairs
Adaptation of Dodie Smith's novel
Belgrade Theatre, Coventry
Writer
Producer
Donmar Warehouse/World Tour
Winner of a Time Out Theatre Award and a Perrier Pick of the Fringe 1990
Assembly Rooms, Edinburgh
Starring
Daisy Donovan
Alison Steadman
A play which explores the eternal triangle behind a failed marriage
1995 Guinness Book of Records entry for largest ever premiere of a play
Written by Debbie for the Birmingham Repertory Theatre education tour
Producer
Snarling Beasties and Warwick Arts Centre
Starring
Lucy Richardson
Written and directed by Debbie Isitt for the Warwick Arts Centre, before transferring to the Tricycle Theatre
Written by Debbie for the Birmingham Repertory Theatre education tour