When retired actor Russell "Buffy" Buffery inherits a guesthouse in Wales from an old friend, he decides to rise to the challenge. He rather likes the idea of being an innkeeper and besides, London has lost its charm. Moving out of his damp, cramped flat to the rambling B&B in Knockton, Buffy soon realizes that he's taken on more than he bargained for and – if he's going to make any sort of profit – he'll have to do a bit more than plonk a bucket under the leak in the roof and hope the guests turn up.

After hearing yet another lovelorn guest pour her heart out over a glass or three of wine, Buffy has an idea. What if his guesthouse offered something more than a warm, welcoming host and a neverending supply of booze? What if it offered help and advice to the newly-single? After all, he's survived three marriages and many children himself, so he must have learned a thing or two along the way. With that in mind, Buffy founds a school for the broken-hearted. Mechanics, Cookery, Household Finances, Talking to Women – anything that might help a recent divorcee find his or her feet.

Buffy's idea turns out to be more than just a money-maker. Soon, guests who flocked to Knockton looking for a helping hand are finding a new lease on life. As old relationships are rekindled and new love blooms, there might just be one last chance at love for the master of the house, too.
Rights
Audio Rights
Available
The audio rights are handled by Alice Lutyens.
Film Rights
Available
Contact Rochelle Stevens & Co for more information
Liz Dennis manages the translation rights for Heartbreak Hotel
Translation Rights Sold
French
World
City Editions
German
World
Insel Verlag
Spanish
World
Random House Mondadori
Media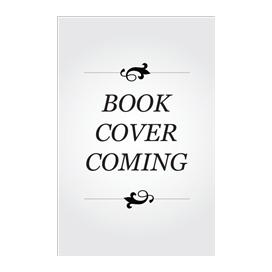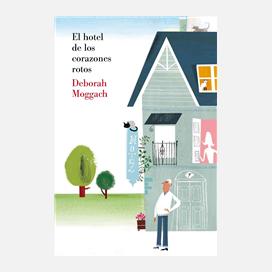 Reviews
This warm, funny and generous romp of a novel is a delight.
Independent
This is a comic performance so footsure it almost tap-dances.
Sunday Times
There's a generous warmth to Moggach's characterisation... The result is an affable, upbeat entertainment with plenty of wit and humour.
Financial Times
A prime example of what a truly brilliant writer can do. A hugely filmic, cheeky and charming novel.
The Bookseller
An addictive and funny novel: if there is a book more like a Richard Curtis film, you'd be hard-pressed to find it.
Psychologies
Moggach has been making me chuckle for a generation. But here, as ever, just when you think she's descending into pure farce, there are genuinely touching moments. It's this combination of pathos and laugh-out-loud comedy that remains her trademark
AN Wilson
Reader's Digest
An imaginative and empathetic writer, alert to human folly and foibles, Moggach has a talent for the crisp one-liner. Action-packed and feel-good, Heartbreak Hotel is a comedy with an old fashioned moral
Literary Review