Pulitzer Prize for Fiction 2014

book
| Fiction
| 2013
US & Canada →
Little, Brown & Company
(Ed. Michael Pietsch)
UK & Comm →
Little, Brown & Company
(Ed. Ursula Mackenzie)
The Goldfinch entered the New York Times bestseller list at number two and reached number one on the list, the novel has stayed in the top ten for over 40 weeks. It debuted on the Sunday Times hardcover fiction bestseller list at number three in the UK, where it has also stayed in the top ten for over 20 weeks and has remained on the paperback list since publication.

The novel won the Andrew Carnegie Award for fiction. It has been chosen as Amazon's Best Book of 2013 and is one of Publishers Weekly's Best Books of 2013. It has also been selected as one of the Ten Best Books of 2013 by the New York Times. The novel has also been shortlisted for the Baileys Women's Prize for Fiction and was a finalist for the National Book Critics Circle Award. Donna Tartt has been named as one of TIME's 100 Most Influential People.

The Goldfinch has also been an international bestseller, debuting at number one for Editions Plon in France in January 2014 and is also a number one bestseller in Finland in June 2014. In Germany, The Goldfinch reached number two on the Der Spiegel bestseller list. In Italy, Rizzoli has reprinted ten times since its March 2014 publication and the novel climbed to number ten on the bestseller lists there.

The author of the classic bestsellers The Secret History and The Little Friend returns with a brilliant, highly anticipated new novel.

A young boy in New York City, Theo Decker, miraculously survives an accident that takes the life of his mother. Alone and abandoned by his father, Theo is taken in by a friend's family and struggles to make sense of his new life. In the years that follow, he becomes entranced by one of the few things that reminds him of his mother: a small, mysteriously captivating painting that ultimately draws Theo into the art underworld.

Composed with the skills of a master, The Goldfinch is a haunted odyssey through present-day America, and a drama of almost unbearable acuity and power. It is a story of loss and obsession, survival and self-invention, and the enormous power of art.

Rights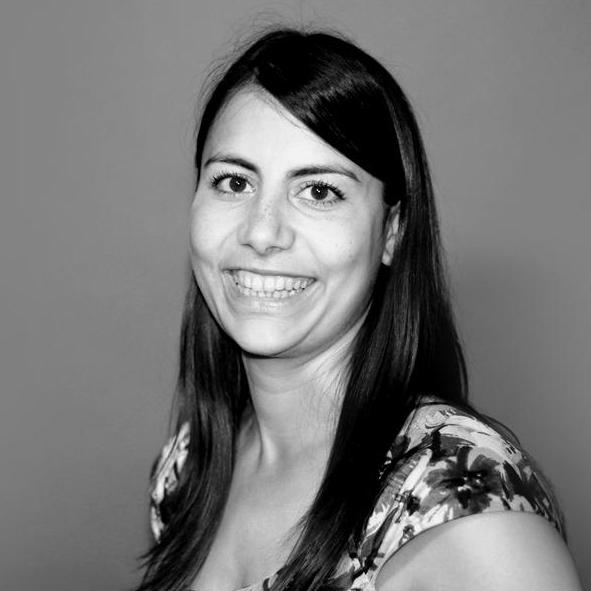 Sophie Baker manages the translation rights for The Goldfinch
Audio Rights
Available
The audio rights are handled by Liz Farrell.
Translation Rights Sold
Arabic
World
Dar Altanweer
Bosnian
World
BTC Sahinpasic
Chinese Complex
Taiwan
Marco Polo Press Inc
Chinese Simple
Mainland China
Shanghai 99
Croatian
World
Algoritam Publishers
Czech
World
Argo Publishers
Danish
World
Lindhardt & Ringhof
Dutch
World
Uitgeverij De Bezige Bij
French
World
Editions Plon
German
World
Goldmann Verlag
Greek
World
Livanis Publishing
Hebrew
World
Modan Publishers
Hungarian
World
Park Kiado
Italian
World
Rizzoli Editore
Japanese
World
Kawade Shobo
Korean
World
EunHaeng Namu
Latvian
World
Zvaigzne ABC Publishers
Lithuanian
World
Alma Littera Publishers
Macedonian
World
TRI Publishing Centre
Norwegian
World
Tiden Norsk
Polish
World
Wydawniczy Znak
Portuguese
Portugal
Editorial Presenca
Portuguese
Brazil
Companhia das Letras
Romanian
World
Litera International
Russian
World
Corpus Publishers
Serbian
World
Graficki Atelje Dereta
Slovak
World
Slovart spol
Slovene
World
Cankarjeva Zalozba
Swedish
World
Albert Bonniers Forlag
Thai
World
Amarin Printing & Publishing
Vietnamese
World
Alpha Books Co.
Media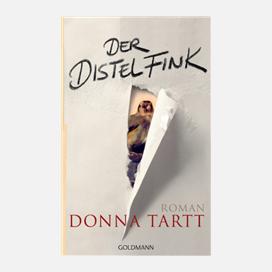 Reviews
The author whose characters' lives change our own

For The Goldfinch, she constructed an enormous stage of art and violence, unspeakable beauty and staggering loss, then she lit the place up with her brilliance.

Ann Patchett
Time 100 Most Influential People
Full Review
4 Stars

The result is the best book of 2013 so far, and required reading for anyone who loves great literature from this or any other century.
USA Today
Full Review
Donna Tartt's Glorious New Novel
David Gilbert
Vanity Fair
Full Review
The Goldfinch is an enormous book, in every sense. It's Dickens with guns, Dostoevsky with pills, Tolstoy with antiques. And if it doesn't gain Tartt entry to the mostly boys' club that is The Great American Novel, to drink with life-members John Steinbeck, Harper Lee, Saul Bellow, Philip Roth et al, then we should close down the joint and open up another for the Great Global Novel — for that is what this is.
Alex O'Connell
The Times
Full Review
The story of a boy who loses a mother and gains a painting, Donna Tartt's long‑awaited third novel is an astonishing achievement
Kamila Shamsie
The Guardian
Full Review
A Painting as Talisman, as Enduring as Loved Ones Are Not

Ms. Tartt has made Fabritius's bird the MacGuffin at the center of her glorious, Dickensian novel, a novel that pulls together all her remarkable storytelling talents into a rapturous, symphonic whole and reminds the reader of the immersive, stay-up-all-night pleasures of reading.
Michiko Kakutani
The New York Times
Full Review
Flights of Fancy

The Goldfinch is a rarity that comes along perhaps half a dozen times per decade, a smartly written literary novel that connects with the heart as well as the mind. I read it with that mixture of terror and excitement I feel watching a pitcher carry a no-hitter into the late innings. You keep waiting for the wheels to fall off, but in the case of The Goldfinch, they never do.
Stephen King
The New York Times
Full Review
Number 1 on the Ten Must-Reads for October

The characters - especially Theo's reckless, lovable sidekick, Boris - are some of the best created in years; the plot is superb, and Theo's world is so richly drawn it's almost unbearable to leave behind. Like its namesake, The Goldfinch is a masterpiece.
Stylist Magazine
The book is so beautifully written, you'll want to simultaneously read it at top speed to find out what happens and savour it at a snail's pace.
Marie Claire
Book of the Month

It's the publishing event of the year, if not the decade… it's brilliant … addictive … exciting … genius.
Red Magazine
Book of the Month

A dense, dizzying ride through grief, addiction, art and the criminal underworld, this is a book that you'll happily devote days of your life to.
Glamour Magazine
The new Donna Tartt novel is a stylistically dashing Bildungsroman. It deals with art fraud, but more importantly with the solace art can offer us.
Hans Bouman
de Volkskrant
Tartt's intoxicating third novel, after "The Secret History" and "The Little Friend," follows the travails of Theo Decker, who emerges from a terrorist bombing motherless but in possession of a prized Dutch painting. Like the best of Dickens, the novel is packed with incident and populated with vivid characters. At its heart is the unwavering belief that come what may, art can save us by lifting us above ourselves.
The New York Times, Ten Best Books of 2013
A standout — and well — worth the wait.
Kirkus Starred Review
Full Review
Drenched in sensory detail, infused with Theo's churning thoughts and feelings, sparked by nimble dialogue, and propelled by escalating cosmic angst and thriller action, Tartt's trenchant, defiant, engrossing, and rocketing novel conducts a grand inquiry into the mystery and sorrow of survival, beauty and obsession, and the promise of art.
Donna Seaman
Booklist Starred Review
Full Review