book
| Fiction
| 2011
World →
Dogan Kitapcilik
(Ed. Meric Mekik)
UK →
Viking
(Ed. Venetia Butterfield)
US & Canada →
Penguin
(Ed. Paul Slovak)
Elif Shafak's eighth novel was released in Turkey in July 2011 under the title Iskender with a first print run of 250,000 copies.

'My mother died twice. I promised myself I would not let her story be forgotten . . .'

Leaving her twin sister behind, Pembe leaves Turkey for love – following her husband Adem to London. There the Topraks hope to make new lives for themselves and their children. Yet, no matter how far they travel, the traditions and beliefs the Topraks have left behind stay with them – carried in the blood.

Their eldest is the boy Iskender, who remembers Turkey and feels betrayal deeper than most. His sister is Esma, who is loyal and true despite the pain and heartache. And, lastly, Yunus, who was born in London, and is shy and different.

Trapped by the mistakes of the past, the Toprak children find their lives shattered and transformed by a brutal act of murder

A powerful novel set in Turkey and London in the 1970s and today, Honour explores pain and loss, loyalty and betrayal, the trials of the immigrant, the clash of tradition and modernity, as well as the love and heartbreak that too often tears families apart.
Rights
Audio Rights
Available
The audio rights are handled by Alice Lutyens.
Film Rights
Available
Contact Nick Marston for more information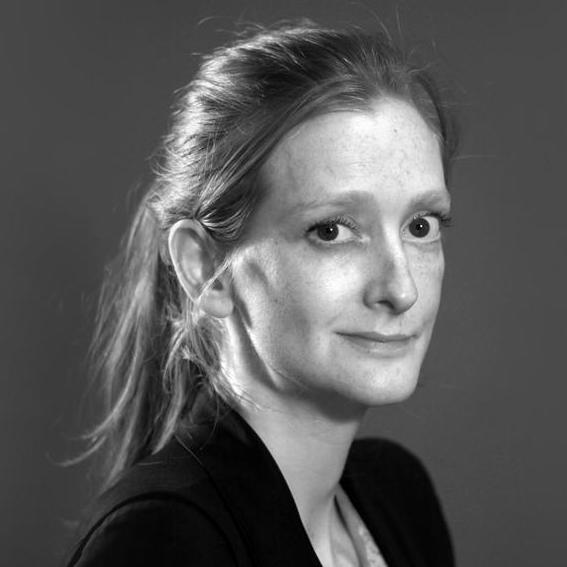 Daisy Meyrick manages the translation rights for Honour
Translation Rights Sold
Albanian
World
Bota Shqiptare
Armenian
World
Antares Media Holding
Bulgarian
World
Egmont Bulgaria Publishing House
Catalan
World
Ara Llibres
Chinese Simple
Mainland China
CITIC Publishing Group
Dutch
World
Nieuw Amsterdam
Finnish
World
Gummerus Publishers
French
World
Editions Phebus
Georgian
World
Palitra Media
Greek
World
Papadopoulos Publishing
Hebrew
World
Hakibbutz Hameuhad - Sifriat Poalim Publishing Group
Hungarian
World
Europa Konyvkiado
Italian
World
Rizzoli Editore
Macedonian
World
TRI Publishing Centre
Norwegian
World
Aschehoug & Co
Polish
World
Wydawnictwo Literackie
Romanian
World
Editura Polirom
Russian
World
Atticus Publishing Group
Slovene
World
Drazava Zalozba Slovenije
Swedish
World
2244 / Bonnier Forlag
Urdu
World
Jumhoori Publications
Media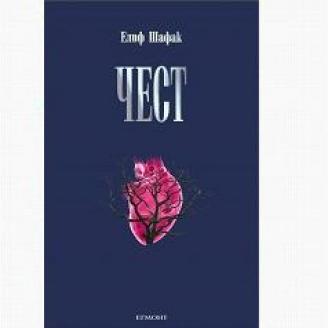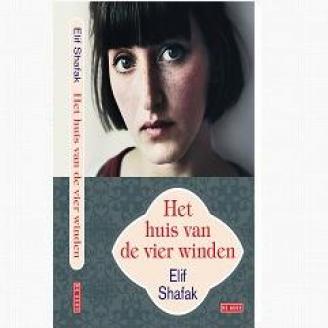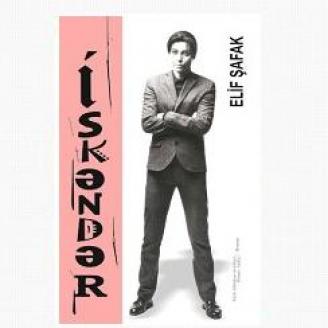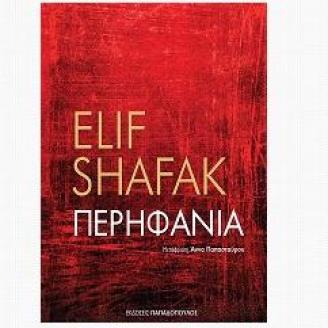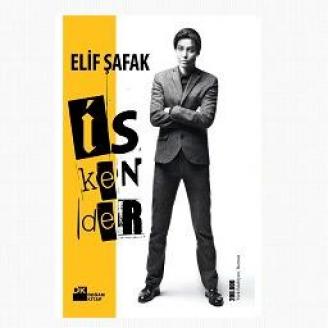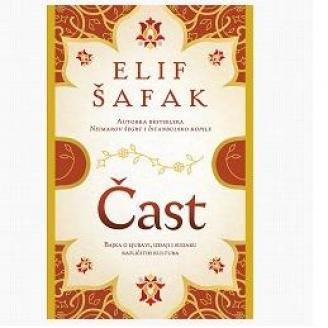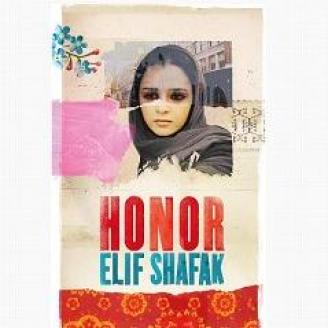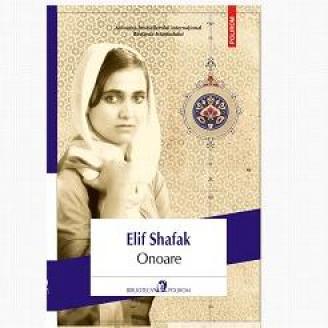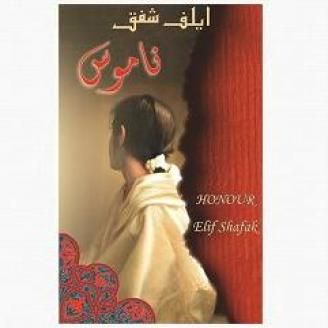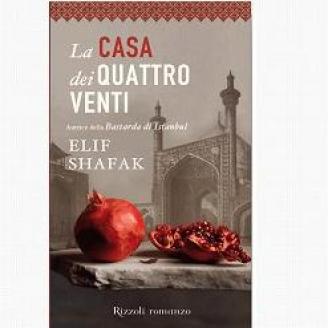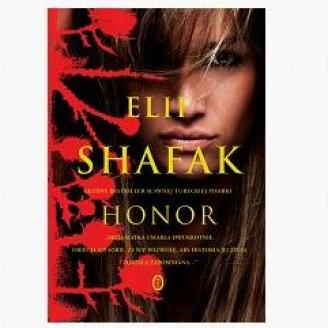 Reviews
The novel jumps back and forth in place and time, from the 1940s to the 1990s, from east to west.
The Financial Times
Lushly and memorably magic-realist... This is an extraordinarily skilfully crafted and ambitious narrative. [Elif Shafak] joins writers such as Hanif Kureishi, Zadie Smith, Monica Ali, Aamer Hussein, Andrea Levy, Hanan al-Shakyh and Leila Aboulela, who offer us fictional glimpses of London's Others.
The Independent
The book calls to mind The Color Purple in the fierceness of its engagement with male violence and its determination to see its characters to a better place. But Shafak is closer to Isabel Allende in spirit, confidence and charm. Her portrayal of Muslim cultures, both traditional and globalising, is as hopeful as it is politically sophisticated. This alone should gain her the world audience she has long deserved.
Maureen Freely
The Guardian
Full Review
Şafak delves into Turkish family, crosses borders in new book

[Elif Shafak] crosses borders in [this] new book.
Today's Zaman
Full Review
Colourfully woven and beguilingly intelligent.
The Daily Telegraph
A powerful book; thoughtful, provoking and compassionate.
Joanne Harris
A gorgeous, jewelled, luxurious book.
The Times
Elif Shafak tells stories of great urgency, heart, and intellectual acuity. Honour is a powerful tale of family connection and heartbreak, offering us insight and delight in equal measure. This is a compulsively readable novel, an exquisite and deep rendering of the fullness of life.
Aurelie Sheehan
Shafak will challenge Paulo Coelho's dominance.
The Independent
[Honour] manages to be diverting and full of life while simultaneously analyzing the durability of violent cultural traditions.
Holloway McCandless
shelfawareness.com
Full Review
Shafak's plot is marvelous and delicately layered. Shafak's vivid, multigenerational sagas and explorations of gender discrimination have won her a loyal following among Turkish readers. With its rich emotions and tangled cultures Honour is sure to win over American readers too.
The Daily Beast
Shafak grips the reader from the opening page. Shafak's wonderfully expressive prose, sprinkled throughout with Turkish words and phrases, brings the characters to life in such a way that readers will feel they are living the roles.
Publishers Weekly
Moving, subtle and ultimately hopeful, Honour is further proof that Shafak is the most exciting Turkish novelist to reach western readers in years.

Irish Times
Vivid storytelling that explores the darkest aspects of faith and love.

Sunday Telegraph
At every turn in this trenchant, dazzlingly imaginative, suspenseful, mystical, and socially astute novel, Shafak sheds light on the crushing consequences of oppressive gender roles, the struggles of immigrants, and the divide between brutal traditions and the quest for freedom and love.


Booklist
Fascinating and gripping…a wonderful novel.

Rosamund Lupton
Author of Sister
Shafak is an unflinching writer…this is vivid storytelling…a gripping exploration of the darkest aspects of faith and love

The Telegraph
Rich and wide as the Euphrates river along whose banks it begins and ends, Elif Shafak has woven with masterful care and compassion one immigrant family's heartbreaking story - a story nurtured in the terrible silences between men and women trying to grow within ancient ways, all the while growing past them. I loved this book.

Sarah Blake
Author of The Postmistress