book
| Fiction
| Oct 2016
UK →
Viking
(Ed. Venetia Butterfield)
US →
Bloomsbury Publishing
In her new novel, one of Turkey's leading literary voices explores some of the most urgent and universal issues in today's world.
This is a story about identity, politics, religion, women and God. It is the story of Peri, a young Turkish woman who grows up observing the clash between her father's lonely secularism and her mother's Islamic religiosity. Peri earns a scholarship from Oxford University and arrives in England. She becomes friends with the charming Shirin, an atheist Iranian girl, and Mona, a headscarved Egyptian-American. It is an unlikely friendship among three very different girls from Muslim backgrounds. Shirin, "the sinner", Mona, "the believer", and Peri, "the Confused."
Peri's life changes dramatically when she meets the charismatic but controversial Professor Azur who teaches about God. Peri falls in love but it is a love that will only bring an unexpected twist and a dark secret that she will have to carry for many years to come. By observing Peri's life in contemporary Istanbul, Shafak takes a close look at Turkey today and reveals the problems that Turkish society hides within.
This courageous, rich and ambitious novel will resonate with many readers all around the world and raise important discussions.
Rights
Film Rights
Available
Contact Luke Speed for more information
Audio Rights
Available
The audio rights are handled by Alice Lutyens.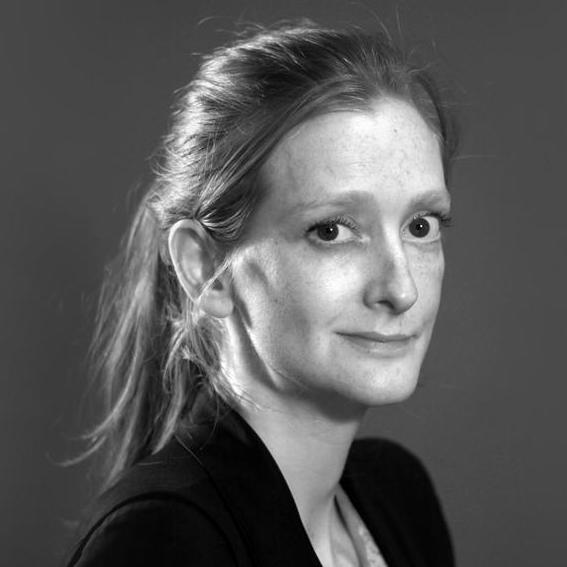 Daisy Meyrick manages the translation rights for Three Daughters of Eve
Translation Rights Sold
Albanian
World
Bota Shqiptare
Armenian
World
Antares Media Holding
Bulgarian
World
Egmont Bulgaria Publishing House
Dutch
World
Nieuw Amsterdam
Finnish
World
Gummerus Publishers
Georgian
World
Palitra Media
Greek
World
Psichogios Publ Co Greece
Hungarian
World
Europa Konyvkiado
Italian
World
Rizzoli Editore
Korean
World
Sodam & Tae-il Publishing
Lithuanian
World
Tyto Alba
Macedonian
World
TRI Publishing Centre
Montenegrin
World
Nova Knjiga
Norwegian
World
Font Forlag
Polish
World
Wydawniczy Znak
Portuguese
Portugal
Quetzal Editores
Romanian
World
Editura Polirom
Russian
World
Azbooka-Atticus
Slovene
World
Sanje Publishers
Media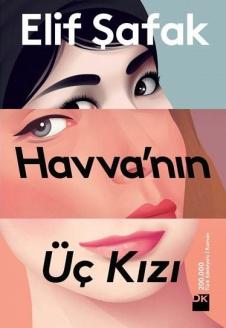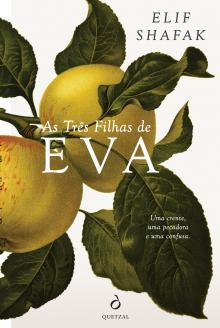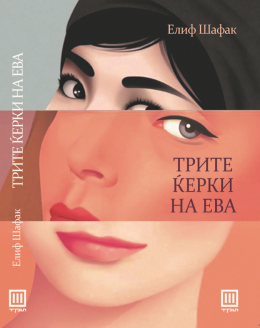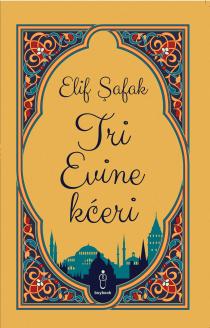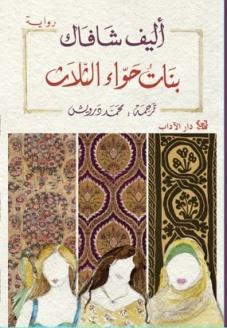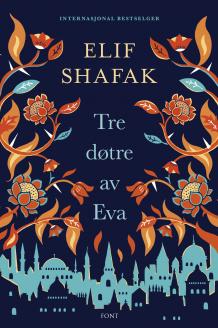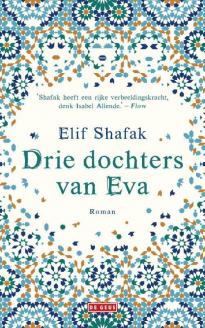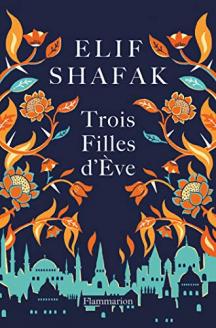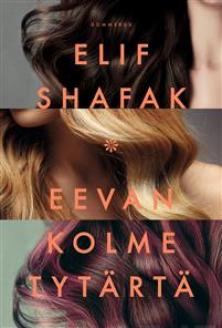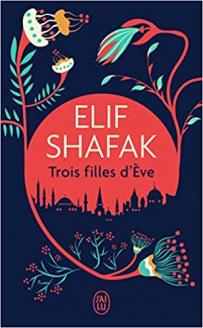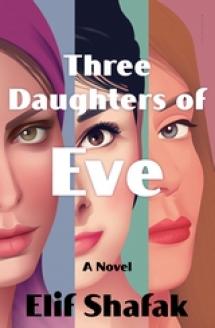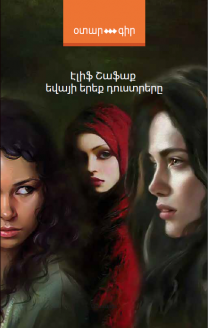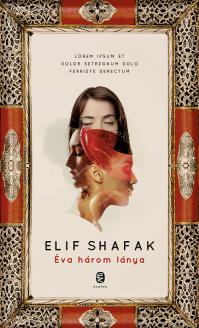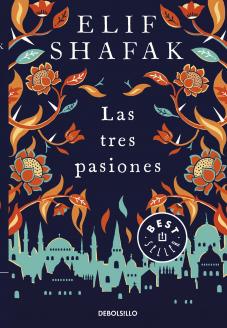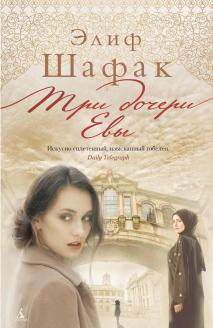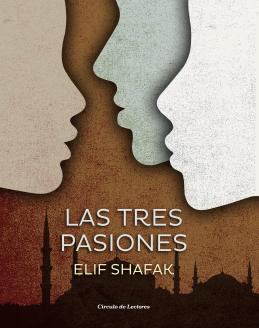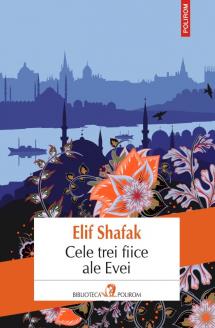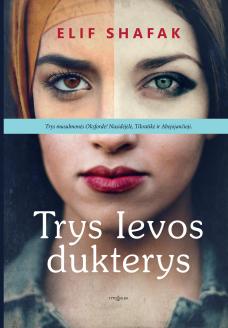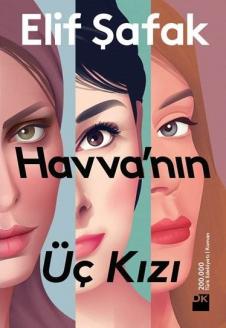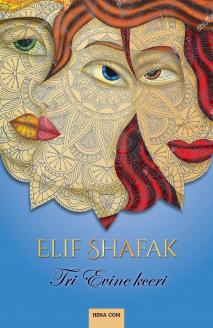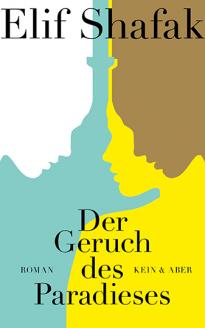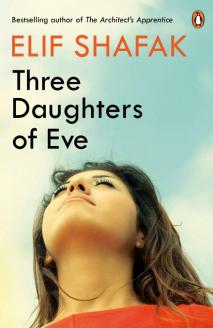 Reviews
A terrific book. Poetic, poignant, trenchant

Ian Rankin
A thoughtful, charming book that offers a connection to other worlds, perspectives and possibilities

The Sunday Times
An intelligent, fierce and beguiling read

The Financial Times
An intense, discursive and absorbing novel

The Observer
One of the most important writers at work today, Elif Shafak eloquently explores Turkey's tumultuous present and past. Her magnificent latest moves between Istanbul and Oxford in a fascinating exploration of faith and friendship, rich and poor, and the devastating clash of tradition and modernity

The Independent
A brilliant and moving novel. Elif Shafak writes about religion without superficiality or special pleading, retaining a sense of its impossible possibility or its possible impossibility. Three Daughters of Eve is a remarkable accomplishment

Richard Holloway
There are novels you want to cherish in the sanctity of your own adoration, and then there are novels you feel impatient to talk about with others. Press Three Daughters of Eve on a friend or your book club for a great conversation about this flammable era we live in now

Washington Post
Turkey's best-known female novelist, Elif Shafak, has been building a body of work that needles her country's historical amnesia . . . The ways in which an unresolved past can fuel present-day tensions is the subject of Shafak's vivid and timely eighth novel.

Vogue
A beautifully rendered tale of homeland and faith

Marie Claire
Rich and complex . . . Shafak explores themes of feminity and spirituality and extremism and political oppression in a way that feels thoughtful and refreshing

Harpers Bazaar
History, culture, religion, and relationships mix in this deeply engrossing novel.

Bookish
In striking, lovely language, Shafak considers Islamophobia, teacher-student relationships and terrorism of many kinds. Fresh and timely, this is an approachable novel of big ideas

BookPage
Turkish author Shafak uses rich, thought-provoking prose to illuminate women's struggles and fuse Islam with feminist theory.

Library Journal
If you haven't discovered the brilliance of Elif Shafak's writing, this book is the perfect place to start.

BookTrib
Three Daughters of Eve upends the omnipresent but crude truisms of East and West, oppression and liberation, right and wrong that continue to divide, torment, and haunt us all.

Siri Hustvedt
Shafak is a brilliant chronicler of the ills that plague contemporary society and once again proves her mettle.

BookList
Timely, fascinating…Three Daughters of Eve slowly teases out the defining moments in the life of its Muslim protagonist."

Seattle Times
Shafak's portrait of a woman in existential crisis feels universal, shining clarifying light on Islam—and religious spirituality in general—within the frame of today's world.

Kirkus Reviews
Three Daughters of Eve is a marvelous lesson in multiculturalist angst, the clash between modernity and tradition, and the vicissitudes of personal struggle. A must-read that entertains and informs without preaching.

New York Journal of Books
Offers a complex portrayal of Turkey.

The New Yorker
The novel's highest achievement is not its sweeping cultural pronouncements about Islam and feminism or even gendered power dynamics, but rather the quiet moment of clarity into one's own shortcomings and a realization that we were harshest towards those who loved us the most, and that maybe things could have been different.

Pittsburgh Post-Gazette
The timely novel explores themes of feminism, religious devotion, secular doubt and political upheaval.

New York Times
Rich and complex... Shafak explores themes of femininity and spirituality.

Harper's Bazaar
This is a truly modern novel — about the way we are shaped by politics, including freedom of expression and political repression, but also by our personal relationships.

Sadiq Khan
Financial Times, "Best Books of 2017"
An utterly engrossing read.

Frances Osborne
Bestselling author of The Bolter
Timely, fascinating…Three Daughters of Eve slowly teases out the defining moments in the life of its Muslim protagonist/

Seattle Post Intelligencer