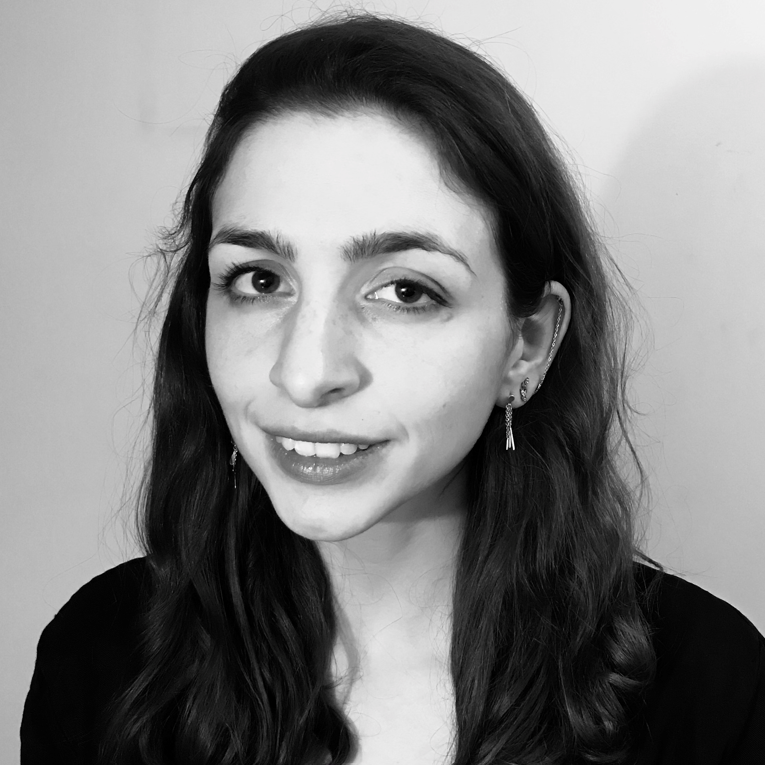 Ella is an editorial cartoonist, illustrator and comics artist. Dark, spiky and detailed, her drawings tend towards social commentary and satire.
From 2017 to 2020, Ella was the staff cartoonist for The Times Literary Supplement, producing a weekly full-page cartoon and the occasional cover. Her work has featured on multiple other platforms, including The Sunday Times, The Guardian, The Observer, The Evening Standard, The New Statesman & El Pais.
Solo exhibitions of Ella's drawings were held at Christie's, London (2019) and The French Cultural Institute, London (2019). In 2017 she was named the British Cartoonists' Association's Young Cartoonist of the Year and she's twice been nominated for The British Political Cartoon Awards. In 2021, she was selected to join the London Library Emerging Writers Programme.
In a slightly more whimsical hand, Ella has illustrated two books (Genius & Ink by Virginia Woolf and Hero by Lee Child) and designed covers for two others. In 2018 she animated the BBC4 documentary Abducted.
With her drawings, Ella hopes to show people their world from a different perspective. She loves interviewing someone to illustrate their testimony, and has drawn three such graphic reportage projects for The Guardian. She's collaborated repeatedly with Médecins Sans Frontières, most recently on a nine-page comic about the difficulties in accessing maternity care in remote rural South Sudan. Because of the difficulties in accessing their maternity care hospital, MSF airdropped Ella and her sketchbook in by helicopter.
Ella grew up with a stylus in hand, a born digital artist. She has a First in English Literature from Oxford, somewhat to her surprise given her thesis focused entirely on the spaces between a comics' panels. Fulfilling all the clichés, she lives in a warehouse in East London.