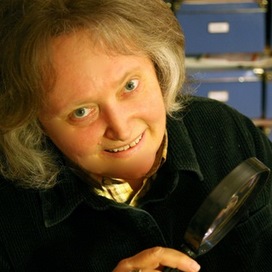 Ellen


Hart

American mystery novelist
Ellen Hart is the author of the Sophie Greenway and Jane Lawless mysteries. In a starred review of The Mirror and the Mask Library Journal commented that the "author of 16 Jane Lawless mysteries knows how to spin a tale full of complex plot lines, fast-paced action, and characters skilled in deception. Fans...will not be disappointed."

Ellen is a five-time winner of the Lambda Literary Award for Best Lesbian Mystery, a three-time winner of the Minnesota Book Award for Best Popular Fiction, a three-time winner of the Golden Crown Literary Award, a recipient of the Alice B Medal, and was made an official GLBT Literary Saint at the Saints & Sinners Literary Festival in New Orleans in 2005. She also won theTrailblazer Award at the Golden Crown Literary convention in Orlando in June 2010. Entertainment Weekly have named her one of the "101 Movers and Shakers in the Gay Entertainment Industry."

For the past years, Ellen has taught "An Introduction to Writing the Modern Mystery" through the The Loft Literary Center, the largest independent writing community in America. Ellen lives in Minneapolis with her partner of over 30 years.