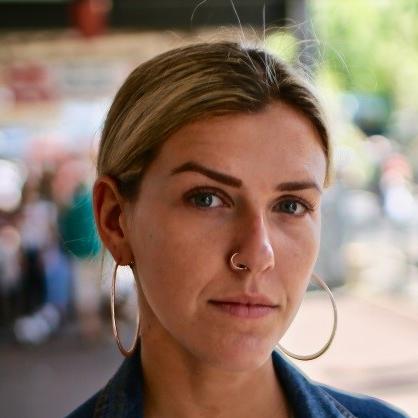 Ellie


Flynn

Factual Documentary Broadcaster & Investigative Journalist
Ellie has made a number of documentaries for BBC Three, exposing issues that affect young people across the world - from landlords exploiting vulnerable tenants for sex, to child marriage in the USA. Ellie has also done a variety of short investigative films for BBC One's 'The One Show', covering topics such as housing issues to equal pay.

In Ellie's most recent BBC Three documentary, Nudes4Sale, she investigates how thousands of ordinary people and teenagers all across the world are making money from selling their own nude photos and videos.

Ellie's debut BBC Three documentary series, Ellie Undercover, saw her expose crimes and injustices against other people her age in the UK. In the thrilling first episode, Ellie looked at cases of 'Rent for Sex' where landlords offer free rooms in their properties in exchange for 'sexual favours'. The second episode 'The Botox Bust' saw Ellie on the trial of medics who may be wrongly providing Botox, and the beauticians who either don't know the strict rules or are choosing to ignore them. Ellie's most recent undercover documentary sees her investigate two multi-level marketing companies, which some accuse of being illegal pyramid schemes.

Aside from her undercover series, Ellie has also made documentaries for BBC Three on Ireland's Abortion Referendum, the issue of so-called Fake Homelessness and child marriage in the USA & the abuse of women in police custody, the eye opening film is out on BBC Three now.
Ellie investigated for BBC Panorama, creating Failed by the NHS: Callie's Story on BBC One, which looks into the devastating effects of an understaffed and overstretched NHS.
Ellie's most recent documentary Is This Coercive Control? for BBC Three sees Ellie bring together 20 individuals aged 18-25, in social experiment to explore their understanding of what Coercive Control actually is.