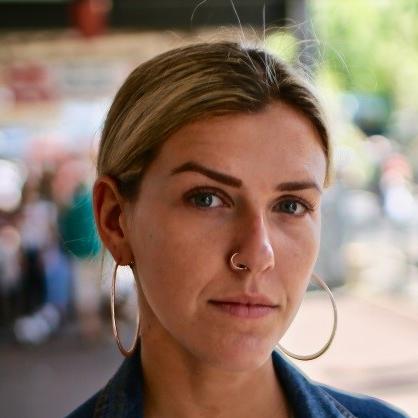 TV
Presenter
Presenter
Reporter Ellie Flynn investigates how thousands of ordinary people and teenagers all across the world are making money from selling their own nude photos and videos.

Presenter
Investigative journalist Ellie Flynn exposes a struck-off doctor who is providing Botox for young people nationwide.



Presenter
Ellie goes undercover to investigate a multibillion-pound online selling industry that mostly targets young women with the opportunity to earn big money.



Presenter
Ahead of the abortion referendum, Ellie travels to Ireland to meet activists and campaigners from both sides of the debate to try and understand the impact of the Law for young Irish voters and discovers that this incredibly divisive and emotionally charged issue is not as black and white as it seems.



Presenter
Journalist Ellie Flynn investigates the 'rent for sex' trend, where landlords across the UK offer free rooms in exchange for 'sexual favours'.



Presenter & Associate Producer
Presenter
Documentary. Is Britain being duped by 'fake homeless', chancers posing as destitute to boost takings? Or is this a scare story to demonise real homeless? Ellie Flynn investigates.



The Connected Set
for
BBC3
Presenter
Ellie Flynn investigates the shocking world of child brides in the US, where in 18 states, there is no lower age limit for marriage.