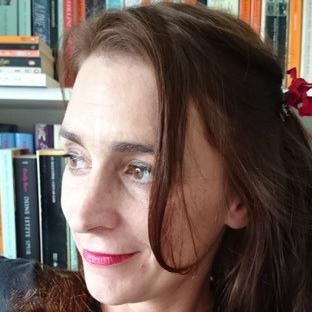 Emily Barr worked as a journalist in London but always hankered after a quiet room and a book to write. She went travelling for a year, writing a column about it as she went and it was there that she had an idea for a novel set in the world of backpackers in Asia.
This became Backpack, an adult thriller which won the WH Smith New Talent Award, and she has since written many more adult novels published in the UK and around the world. She lives in Cornwall with her partner and their children. Her first novel for young adults, The One Memory of Flora Banks was the bestselling YA debut of 2017 and become a phenomenon around the world. The Truth and Lies of Ella Black, her second YA thriller, published in January 2018, and her third, The Girl Who Came Out of the Woods, published in May 2019.
4. So, the #giveaway: I have 2 copies of We Hear Voices, my previous Evie Green book. It's a pandemic horror (I kno… https://t.co/dwus5EF0EL
Follow @emily_barr
A great read from start to finish...believable characters that are variously biting, insightful and sympathetic.

The Times on The Sleeper
Barr brilliantly captures Arty's naivety and eager innocence as she's swept up in the globalised world of capitalism and social media.
The Observer
on The Girl Who Came Out of the Woods
This is a dark meditation on uncontrollable rage, domestic violence and emotional cruelty. It's beautifully written with engaging, emotionally complex characters and a great plot. I couldn't put it down.
Sara Lawrence
Daily Mail on The First Wife
Barr is superb at evoking the heightened emotions of adolescence: the exhilarating thrill of first love, the intensity of fear and rage at adults' deception and the need to discover one's own identity. With disturbing undertones, vivid characters and authentic dialogue, this is a worthy successor to her wonderful debut, The One Memory of Flora Banks.
The Daily Mail
on The Truth and Lies of Ella Black
Compelling and brilliantly written.
Fabulous Magazine
on The Girl Who Came Out of the Woods
An absorbing, original and definitely memorable book.
S Magazine
on The One Memory of Flora Banks