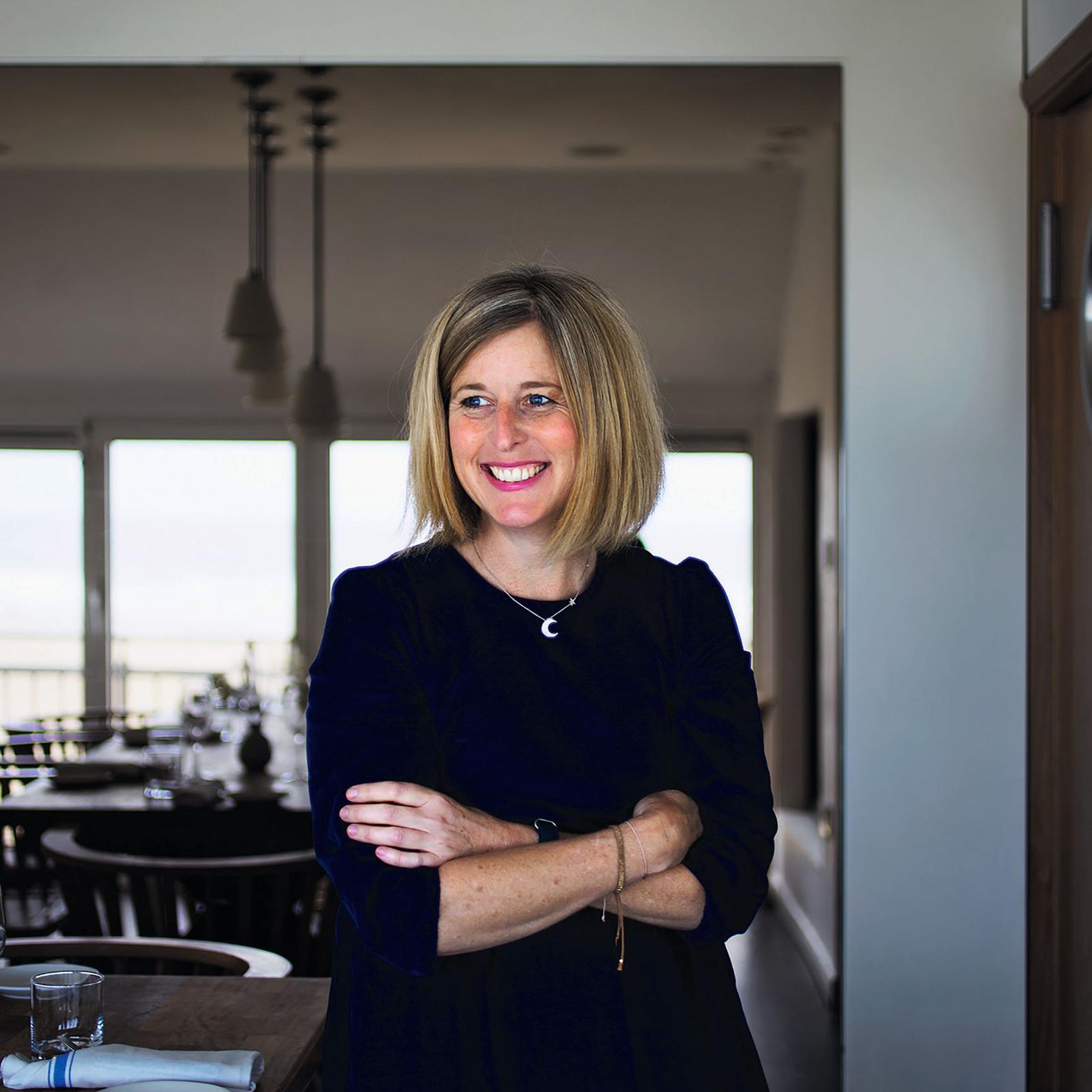 To put it simply, Emily is passionate about food and it is in her kitchen where she feels most at home. Emily loves nothing more than delighting others through food, bringing friends and family together around the table.

Emily's passion for the connection between food, a sense of place and storytelling is infectious, intriguing and comforting all at the same time. Her story is one which interweaves the sentimental tales of a childhood in Provence with her grandfather 'Papa' collecting strawberries from the fields to the hum of crickets in the warm sunshine, to the beautiful shores of Cornwall and golden sandy beaches. Experience and memories are translated into ingredients which collectively are heightening into simplistic, rustic dishes which are easily recreated at home.

Emily trained in London and France and her classical training forms the backbone of her cooking style. When Emily was 23 she moved to Cornwall where she successfully ran the Harbour Restaurant in Port Isaac. Emily was named best chef in the South West by Food magazine and was listed in the top 100 most influential women in the hospitality industry for two years running. Emily has been recognised by Michelin since 2016 and I appeared on Great British Menu representing the South West on BBC 2 in 2019 during the competition Emily made sure that her ethos of pared down, seasonal cooking came across in her menu. Emily's new restaurant opened at Watergate Bay in May 2021. Her ethos being no faffing, no fussing, just beautiful food

In May 2021 Emily was also commissioned by the Cabinet Office to create, cook and style a dinner for Royalty and the World Leaders for the G7 summit. This dinner took place at the Eden Project. This was an extraordinary event seeing Emily being the first woman to cook for the leaders of the western worlds. Meeting POTUS was a highlight for Emily. An opportunity Emily and her team will never forget.

Her debut cookbook Sea & Shore: Recipes & Stories from a Kitchen in Cornwall was published in June 2021 by Hardie Grant.

Emily lives in Cornwall with her partner Mark Hellyar, a winemaker. Emily has three children Oscar, Finn and Evie who have all helped and worked at the restaurant one way or another, they are now following their own adventures.