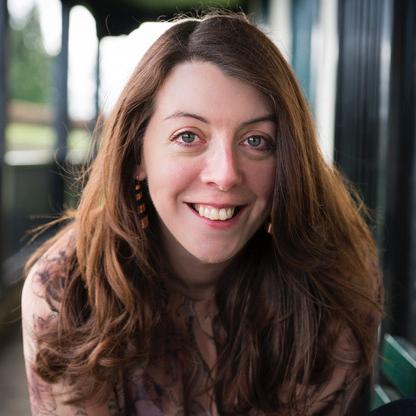 Emma


John

Author, Journalist and Podcaster
Emma John is an author, journalist and podcast presenter. Her first book, Following On: A Memoir of Teenage Obsession and Terrible Cricket (Bloomsbury), was named the 2017 Wisden Book of the Year and compared with Nick Hornby's Fever
Pitch by the Independent; the Guardian called it "a gloriously funny yet poignant memoir" while the Times's Simon Barnes said "sport hasn't seen anything quite like this".
Emma's second book, Wayfaring Stranger: A Musical Journey Through the American South (Weidenfeld and Nicholson), follows her journeys playing bluegrass fiddle in the Appalachians; Barbara Ellen wrote in her review for the Observer, "if someone doesn't make a film out of this, they'll have missed a 'picking' trick."
An award-winning journalist on sport, travel and the arts, Emma is a regular columnist for the Guardian and Observer, and has covered everything from the Olympics and Wimbledon to Cricket and Rugby World Cups. She also hosts the Guardian's cricket podcast, The Spin, as well as The Breakdown podcast on The Bluegrass Situation, and frequently guests on R4 programmes as well as the BBC's cricket commentary.