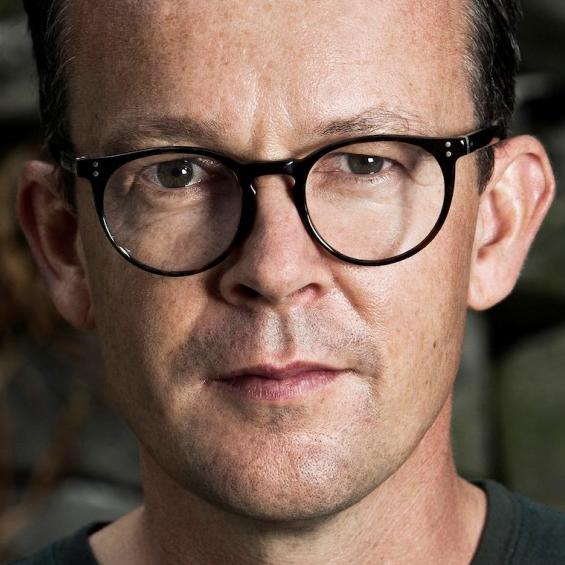 Theatre
Writer & Director
Starring
Cillian Murphy
Based on the novel by Max Porter
Starring
Charlie Murphy
Eileen Walsh
Room 303, A Girl's Bedroom, Kitchen, Bathroom, Office 33a
Galway International Arts Festival & Barbican
Producer
Landmark Productions & Irish National Opera
Starring
Aaron Monaghan
Composed by Donnacha Dennehy




Galway International Arts Festival
Producer
Landmark Productions & Wide Open Opera
Starring
Robin Adams
Claudia Boyle
Katherine Manley
Mikel Murfi
Libretto for dark opera about a woman planning her suicide in a hotel in Ireland with music composed by Donnacha Dennehy
Lyceum Theatre, Edinburgh
Producer
Landmark Productions & Galway International Arts Festival
Starring
Charlie Murphy
Hugh O'Conor
Oona Doherty
Love story set in a dark world

Galway International Arts Festival
Ballyturk
Winner: Best Production, Irish Times Theatre Awards
Producer
Landmark Productions and Galway International Arts Festival
Starring
Mikel Murfi
Cillian Murphy
Stephen Rea
Play examining the moment of realisation that everyone will die
Starring
Catherine Walsh
Mikel Murfi
A dark fable of the emotionally stultifying effects of small-town life
Galway International Arts Festival & Traverse Theatre
Writer
Adapted from the hit 2016 film of the same name. Music and Lyrics by John Carney and Gary Clark.
Starring
Michael C Hall
Michael Esper
Krystina Alabado
Sophia Anne Caruso
Nicholas Christopher
Musical based on the novel The Man Who Fell to Earth with music from David Bowie
New York Theatre Workshop & King's Cross Theatre
Starring
Steve Kazee
David Patrick Kelly
Christin Milioti
Stage adaptation of John Carney's film
New York Theatre Workshop & Phoenix Theatre
Director
Vicky Featherstone
Starring
Niall Buggy
Olga Wehrly
'Impossible Things Before Breakfast' staged readings at the Traverse during the Edinburgh Festival
Starring
Niall Buggy
Denis Conway
Tadhg Murphy
Karl Shiels
Modern take on the classic Greek myth of Penelope, the wife of Odysseus
Re-interpretation of The Brothers Karamazov
Starring
Joseph Alford
Elliot Levy
Translation of Brecht's play
In a council flat on the Walworth Road a father forces his two sons to continually retell the story of their arrival in London
Producer
National Theatre
Starring
Sophie Benjamin
Calum Callaghan
Richard Dempsey
Andrew Garfield
A play about the drama of teenage lives
National Theatre, Cottesloe
Producer
Cork Midsummer Festival
Starring
Domhnall O'Donoghue
Ailish Symons
The play traces a desperate day in the life of a Cork city checkout girl
Starring
Jason Watkins
Monica Dolan
Sam Cox
Cait Davis
A mischievous adaptation of Roald Dahl's classic tale
Producer
Corcadorca Theatre Company
Starring
Cillian Murphy
One man play following Thomas Magill, self-appointed guardian of Inishfree
Producer
Paines Plough Theatre Company
Director
Vicky Featherstone
Starring
Bernard Gallagher
Val Lilley
Original play for Paines Plough
Starring
Liam Carney
Norma Sheahan
Traverse Theatre, Edinburgh
Starring
Lynda Gough
Paul Griffin
A fierce and uncompromising account of five young people tormented by a rape in a claustrophobic, drug-infested Dublin.
Producer
Corcadorca Theatre Company
Starring
Cillian Murphy
Eileen Walsh
Play following two teenagers, Pig and Runt, who have an unusually close relationship
Producer
Corcadorca Theatre Company
Starring
Anita Cahill
Sorcha Carroll
Play about a young man who discovers he has talent and ambition as a ventriloquist
Starring
Eileen Walsh
Catherine Walsh
Greapel Metal Perforation Factory
Film
Writer
Starring
Matthew Beard
Aaron Johnson
Hannah Murray
Imogen Poots
Feature film adaptation of Enda's play
Hunger
Nominated: BAFTA, Best Screenplay
Feature
Starring
Liam Cunningham
Michael Fassbender
Feature film about an IRA hunger striker
Starring
Elaine Cassidy
Cillian Murphy
Feature film adaptation of Enda's own play
Vanguard Cinema
Temple Films & Renaissance
TV
Writer & Executive Producer
Radio
Writer
Starring
Cillian Murphy
Radio play for RTE radio