book
| Fiction
| 2010
UK →
Viking
(Ed. Mary Mount)
Two young lovers treat themselves to a once-in-a-lifetime holiday on the Caribbean island of Antigua. He's an austere tutor at Oxford. She's a sparky rising London barrister. Their native Britain is floundering in debt.
On the second day of their holiday they encounter a rich, charismatic fifty-something Russian millionaire called Dima who owns a peninsula, wears a diamond-encrusted Rolex watch, has a tattoo on the knuckle of his right thumb and wants a game of tennis.
What else Dima wants is the engine that drives John le Carré's majestic, thrilling, tragic, funny and utterly engrossing new novel of greed and corruption, from the arctic hells of the gulag archipelago to a billionaire's yacht anchored off the Adriatic coast; to the Men's Final of the French Open tennis championships at the Roland Garros stadium; to two murky Swiss bankers dubbed Peter and the Wolf; and finally and fatally to a Swiss alpine resort nestling in the shadow of the north face of the Eiger and the story's terrifying end.
Rights
Kate Cooper manages the translation rights for Our Kind of Traitor
Translation Rights Sold
Catalan
World
Edicions 62
Chinese Complex
World
Ecus Publishing House
Chinese Simple
Mainland China
Shanghai Translation Pub. Ho.
Croatian
World
Profil International
Dutch
World
Uitgeverij Luitingh-Sijthoff
French
World
Editions Du Seuil
German
World
Ullstein Buchverlage
Greek
World
Harlenic Hellas
Hebrew
World
Kinneret Zmora Bitan
Japanese
World
Iwanami Shoten
Korean
World
Random House Korea
Marathi
World
Diamond Publications
Norwegian
World
Cappelen Damm
Portuguese
Portugal
Dom Quixote Publicacoes
Portuguese
Brazil
Distribuidora Record
Romanian
World
Editura RAO
Russian
World
Corpus Publishers
Serbian
World
Evro Giunti Publishers
Spanish
World
Editora Planeta
Swedish
World
Albert Bonniers Forlag
Turkish
World
Alfa Publishers
Media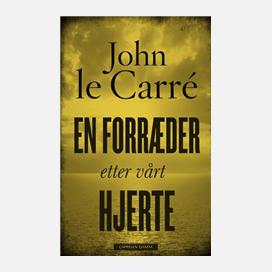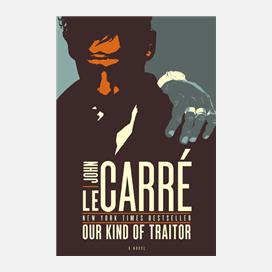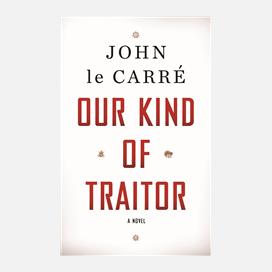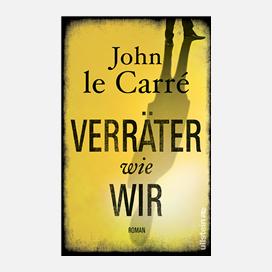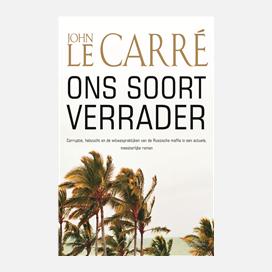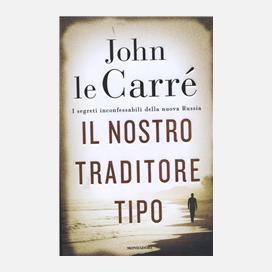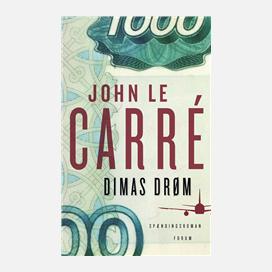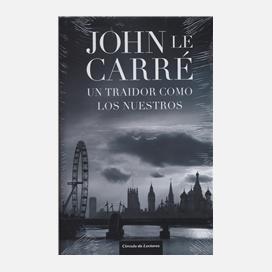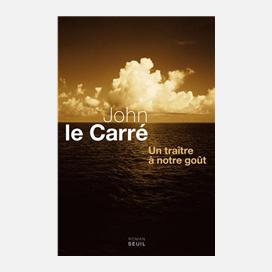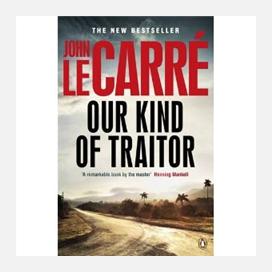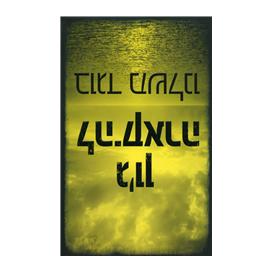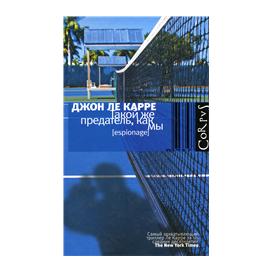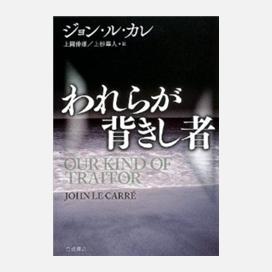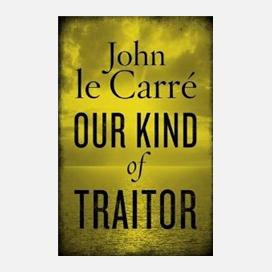 Reviews
an elegant, syncopated style that is threaded with subtlety and inventiveness…
Piero Soria
La Stampa
At almost eighty, le Carré has written yet another masterpiece Il nostro traditore tipo (Our Kind of Traitor)...
Enzo Verrengia
L'Unita
...his name is now among the very few whose novels, one after another, never disappoint
Il Sole 24 Ore
Goffredo Fofi
A hugely enjoyable suspense story, and you will find it hard to put it down until you reach its thrilling climax
Tatler
True devotees of le Carre... appreciate that he's best read slowly, savoured – like a peaty malt – sip by sip, sentence by sentence
The Herald
John le Carré has demonstrated throughout his literary career an extraordinary understanding of the nuances, the psychology of deception and betrayal, as well as the ability to perfectly describe the monstruous profile of man.
Luis M Alonso
Regio 7
As always, Le Carré is a master of suggestion
Knack
With every novel John le Carré publishes, I am flabbergasted that anyone could write such wonderful prose. My only explanation for this memory lapse is that every new Le Carré is totally unique
Het Parool
Le Carré re-invents himself again and again
Crimezone
"Our Kind of Traitor," John le Carré's bullet train of a new thriller, is part vintage John le Carré and part Alfred Hitchcock... The result is the author's most thrilling thriller in years.
Michiko Kakutani
The New York Times
Rich language, brilliant structure, aspects of eternal evil look as horrible in a topical financial setting.
de Volkskrant
Full Review
Our Kind of Traitor is one of the deftest of his recent novels and certainly the most timely.

Tim Morrison
Time
Few recent plays have had dialogue as good, and few recent literary novels can boast a set of characters so vividly imagined. Our Kind of Traitor is a teasing, beguiling, masterly performance.
John Dugdale
The Sunday Times
Compellingly effective and extremely alarming.
The Irish Times
A compelling tale of deceit, dialogue and the author's own despair.
James Naughtie
The Telegraph
A literary master for a generation.
Observer
The new le Carre is always an event, and this...coincides with the publication of his first major success, The Spy Who Came in from the Cold, as a modern classic – a tribute he richly deserves.

As always with this master of intrigue and ennui, it is betrayal that lies at the heart of the story.

Written with typical precision and a miniaturist's skill..it is tremendous.., with its mixture of confused loyalties, almost playfurl pathos, doomed good intentions – and a fabulous twist.
The Daily Mail
If you want to know about the state of Britain today, forget the Booker Prize shortlist. Just read John le Carré's latest thriller, Our Kind of Traitor
The Evening Standard
This chilling and astute post-Cold War thriller proves that John le Carré is still on top form In Our Kind of Traitor, there is not a hair out of place. Having plumbed the devious depths of the Cold War, le Carré has done it again for our nasty new age.

It is depth of character, more than convolutions of plot or pace of action, that sucks you into the creepily familiar world of le Carré's creations: dodgy, charming, all-too-human oddballs with a twinkle in the eye, a ready smile and a dagger in the hand that slaps you on the back.

'Le Carré writes in that curious tense he has made his own, which those few who can't stand him abhor but true disciples adore
Peter Millar
The Times
Our Kind of Traitor builds to a masterful climax
The Scotsman
If you want to know about the state of Britain today, forget the Booker Prize shortlist. Just read John le Carré's latest thriller.
Evening Standard
...a complex but fascinating subject, and le Carré dissects it brilliantly.
Bill Ott
Booklist
Full Review