book
| Fiction
| 2006
UK →
Hodder and Stoughton
Bruno Salvador, known to friends and enemies alike as Salvo, is the ever-innocent, twenty-nine-year-old orphaned love-child of a Catholic Irish missionary and a Congolese headman's daughter.
Educated first at mission school in the East Congolese province of Kivu, and later at a discreet sanctuary for the secret sons of Rome, Salvo is inspired by his mentor Brother Michael to train as a professional interpreter in the minority African languages of which, almost from birth, he has been an obsessive collector.
Soon a rising star in his profession, he is courted by City corporations, hospitals, law courts, the Immigration services and -- inevitably -- the mushrooming overworld of British Intelligence. He is also courted -- and won -- by the all-white, Surrey-born Penelope, star reporter on one of our great national newspapers, whom with typical impulsiveness he promptly marries.
Yet even as the story opens, a contrary and irresistible love is dawning in him. Despatched to a no-name island in the North Sea to attend a top-secret meeting between Western financiers and East Congolese warlords, Salvo is obliged to interpret matters never intended for his re-awoken African conscience.
Rights
Audio Rights
Available
The audio rights are handled by Alice Lutyens.
Kate Cooper manages the translation rights for The Mission Song
Translation Rights Sold
Catalan
World
Edicions 62
Chinese Complex
World
Ecus Publishing House
Chinese Simple
Mainland China
Horizon Media
Croatian
World
Profil International
Dutch
World
Uitgeverij Luitingh-Sijthoff
French
World
Editions Du Seuil
German
World
Ullstein Buchverlage
Greek
World
Harlenic Hellas
Hebrew
World
Kinneret Zmora Bitan
Norwegian
World
Cappelen Damm
Portuguese
Brazil
Recorded Books
Romanian
World
RAO International Publishing Company
Russian
World
Corpus Publishers
Turkish
World
Alfa Publishers
Media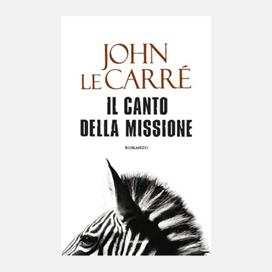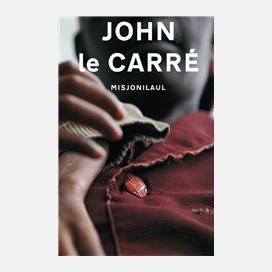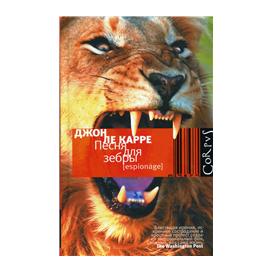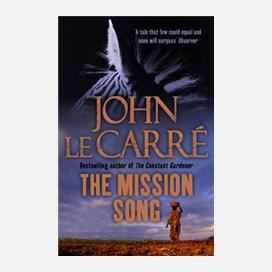 Reviews
It is this backdrop that raises the book above the ordinary... Africa, in its turmoil, has given him exactly the landscape he needs to continue writing superior thrillers.
Ian Critchley
The Sunday Times
Full Review
Thrilling tale of a translator caught up in a political and financial coup
The Sunday Times
There are virtuoso descriptive set pieces... this novel feels urgent and contemporary
David Smith
The Guardian
Full Review
... as always with le Carré, the personal and the political are effortlessly intertwined
Sally Cousins
The Telegraph
Full Review
There is the crackle of static behind his every line
Nigel Farndale
The Telegraph
Full Review
it is a thriller with the potential to educate readers not otherwise interested in global politics
David Dabydeen
The Independent
Full Review
Salvo is a fascinating and sympathetic character
Brandon Robshaw
The Independent
Full Review
[le Carré's] insight into the dense, dangerous nexus of corporate and government interests is chillingly assured
Neil Gordon
The New York Times
Full Review
... his passion for his craft as strong as it ever was. He delivers a tale that few could equal and none will surpass.
Robert McRum
The Observer
Full Review
le Carré brings a light touch to his 20th novel, the engrossing tale of an idealistic and naïve British interpreter
Publishers Weekly
Full Review
Exquisitely crafted
Daily Mail
le Carré shows no sign of slowing up or losing touch
Spectator
Bold, vigorous and extremely funny
Evening Standard
A formidably sophisticated work of fiction, full of energy, rage and great humour
Charles Cumming
Mail on Sunday
Full Review
[filled] with all the captivating characters, finely rendered landscapes and messy complexities that have always powered his best work.
San Francisco Chronicle
Full Review