book
| Fiction
| 1991
UK →
Hodder and Stoughton
The Berlin Wall is toppled, the Iron Curtain swept aside. The Secret Pilgrim is Ned, a decent, loyal soldier of the Cold War, who has been in British Intelligence all his adult life. Now, at the end of his career, he is forced to revisit his secret years.
Ned illuminates the brave past of his hero and mentor George Smiley who, in one unforgettable evening, gives back to him the dangerous edge of memory to frame the questions that have haunted him for thirty years.
Rights
Audio Rights
Available
The audio rights are handled by Alice Lutyens.
Kate Cooper manages the translation rights for The Secret Pilgrim
Film Rights
Available
Contact Nick Marston for more information
Translation Rights Sold
Catalan
World
Proa , Edicions (Grup 62)
Chinese Complex
World
Ecus Publishing House
Chinese Simple
Mainland China
Horizon Media
Croatian
World
Profil International
German
World
Ullstein Buchverlage
Portuguese
Portugal
Dom Quixote Publicacoes
Spanish
Spain
Plaza y Janes
Turkish
World
Kirmizi Kedi
Media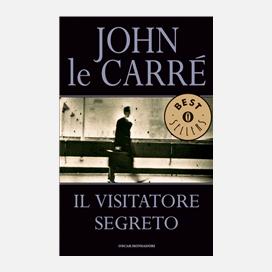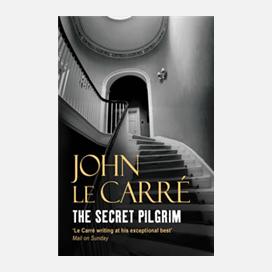 Reviews
Le Carre is writing at the top of his form
Los Angeles Times
John le Carré has created a fictive world which he has made almost as familiar as that of Dickens . . . in terms of scope, skill and ideas, it is streets ahead of most contemporary fiction
The Telegraph
This consummate and enthralling mosaic is also Smiley's nunc dimittis
The Observer
graceful and curiously humorous in a way new to le Carre's work
Kirkus Reviews
Full Review
le Carré writing at his exceptional best
Mail on Sunday
Intriguing. Magisterial. The many ingredients are skillfully marshaled. Lucidly and elegantly controlled
New York Times Book Review
Powerful. Remarkable. A grand summation of all John le Carre's themes
New York Times