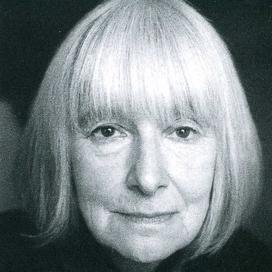 Eva


Ibbotson &
Emma
Carroll
Curtis Brown

Eva Ibbotson was born in Vienna in 1925 and moved to England with her father when the Nazis came into power. Ibbotson wrote more than twenty books for children and young adults, many of which garnered nominations for major awards for children's literature in the UK, including the Nestlé Smarties Book Prize and the Whitbread Prize.

Eva's critically acclaimed children's book Journey to the River Sea won the Smarties Gold Medal in 2001. Set in the Amazon, it was written in honour of her deceased husband Alan, a former naturalist. Imaginative and humorous, Eva's books often convey her love of nature, in particular the Austrian countryside, which is evident in works such as The Star Of Kazan and A Song For Summer.

Eva passed away at her home in Newcastle on October 20th 2010. Her final book, One Dog and His Boy, was published in May 2011 and was nominated Children's Book of the Year at the 2011 Galaxy National Book Awards. Ibbotson's posthumously published The Abominables, was also shortlisted for The Guardian Children's Fiction Prize 2012.

From a very early age, Emma Carroll dreamed of being an author. She was a secondary school English teacher for many years before becoming a full time writer, though still has strong links within education and the teaching community. Her stories are usually historical, often spooky, and always led by a cast of impressive female characters.

Emma's debut Frost Hollow Hall won the North East Book Award. Her second novel, The Girl Who Walked On Air was nominated for the Carnegie Medal. Letters from the Lighthouse, was chosen as a Waterstones Book of the Month, as was Secrets of a Sun King. Both books are popular choices in the Key Stage Two classroom. The Somerset Tsunami was selected by indie booksellers as their Book of the Month, and was The Times Children's Book of the Week. Her stories are published in many different languages. In the US her books are with Delacorte Press and Scholastic.

Emma lives in the Somerset hills with her husband and two terriers.