Runner Up prize at 2008 Brian Way Awards
theatre
Half Moon Young People's Theatre
Revived in 2008 for a national tour.
On the 20th floor of an abandoned East End tower block, a Caribbean MC and Bengali DJ rip up the airwaves on a leading pirate station. Blaze and Riqi are sick of people telling them what to do – go to school, do your exams, blah blah blah … Don't people know talent when they hear it? Their last CD was a massive hit and they're all set to hit the big time with their first live set at Exile FM's birthday bash coming up. Then Zahida comes into their lives and cracks begin to appear in their friendship. When a local gangster asks Blaze for a serious favour, suddenly there's a choice to be made that could split their world wide open.
Media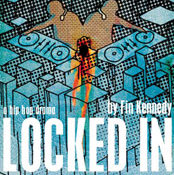 Reviews
An astonishing, enthralling production... human, believable and utterly compelling.
The Stage
Kennedy [has a] highly attuned ear for the patter of local kids and understanding of tribal loyalties ... Angela Michaels' production is steely, and the young cast live and breathe their roles ... the show has you in its grip
The Guardian