Cut was written in January 2010 and staged that March in the Etcetera Theatre, London.
A mother and son argue about more than their dead dog. A safe takes fifteen minutes to open. A man acts out begging for mercy. People take cuts. Cut is about how you can no longer imagine what it's like to be anyone else because you've lost what it is to be yourself.
It starred Harriet Green, Jude Owusu and Tom Ross Williams. It was directed by Freddy Syborn.
Media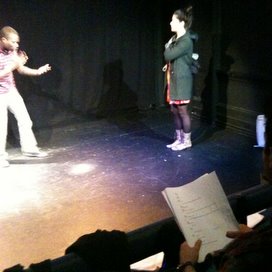 Reviews
The dialogue sparks – it's snappy, real and funny
Soho Theatre
Syborn's plays are like papercuts - you don't realise you're bleeding till way after the injury
Mike Newell