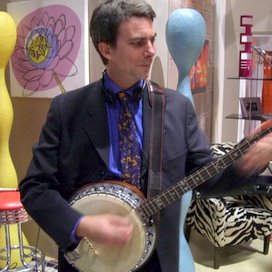 Gareth


Edwards

Children's fiction author and radio and television producer
Gareth Edwards is a TV and radio producer with credits including the BAFTA-winning That Mitchell and Webb Look on BBC2, and Sony Bronze-winning Bleak Expectations on Radio 4. He has written two series of the situation comedy Artists for Radio 4, as well as sketches for various TV comedy shows.

Gareth's TV & Radio recent production credits include; Executive Producer on Ladhood for BBC3/BBC1, Executive Producer for Still Open All Hours for BBC1, Producer on Upstart Crow for BBC2 and Executive Producer on The Lenny Henry Birthday Show for BBC1.

Gareth is married with four children for whom he invents stories and rhymes. He is the author of five picture books for children: his first, The Big Animal Mix-Up, was published in February 2011 (Hodder Children's Books) followed by The Big Jungle Mix-Up in February 2012, The Disgusting Sandwich (Scholastic) in March 2013, and The Little Bird (Piccadilly Press) in August 2013.

His most recent book, Never Ask a Dinosaur to Dinner, was published in February 2014 and his forthcoming title Fabulous Pie will be published in March 2015.
Gareth is also a BAFTA winning producer and executive producer in TV & Radio with strong skills in script editing, team building and developing new talent in front of and behind the camera.