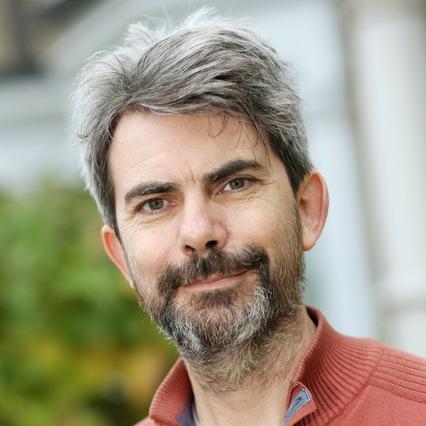 Gareth


Edwards

Children's fiction author and radio and television producer
Gareth is originally from the West Country but now lives in Brixton, London. After a degree in English he acted and directed in fringe theatre then began his broadcasting career as a volunteer in GWR Radio Bristol before becoming a trainee producer in BBC Radio Light Entertainment in 1991. There he helped launch the careers of acts such as Ben Miller and Peter Serafinowicz, helped develop the first series of Sony Gold winning Goodness Gracious Me and produced the UK's first all black radio comedy sketch show, The Airport, with stars including Jo Martin, Llewella Gideon and Felix Dexter.
Gareth then moved to TV and worked for several years in comedy development at LWT resulting in producing Spaced for Channel 4. He moved to BBC TV in 1999 and worked on a huge number of shows. As well as those mentioned above he produced four series of Dead Ringers for BBC2, The One Ronnie (a Ronnie Corbett special on BBC1 Christmas day) and The Bleak Old Shop of Stuff with Robert Webb, Stephen Fry and Celia Imrie for BBC2. Between 2008 and 2009 he was Acting Head of Radio Comedy. He left the BBC in 2020.
Gareth speaks French, has a clean driving licence and makes excellent pancakes.
Television
Executive Producer
BBC Studios
for
BBC Three
BBC Studios
for
BBC 3,
BBC1
Double Emmy nominated comedy series
The UK's largest fundraising show
Starring
Bob Monkhouse
Award-winning animated sketch show
Producer
Writer
David Mitchell and Robert Webb
BAFTA winning comedy series
Comedy sketch show special
Starring
Simon Pegg
Jessica Stevenson
Executive Producer
Director & Producer
Five series of the Sony Award-winning comedy sketch show
Five series of the Sony Award-winning comedy series
Sitcom starring Llewella Gideon