theatre


Director

Simon Harris

Starring
Jonathan Floyd
Nia Gwynne
Rachel Isaac
Celyn Jones

Chapter Arts, Cardiff
Set over one day in Cardiff from 6am to midnight Ghost City is a series of monologues that offers a glimpse into the life of the city.
It could be any city. It just happens to be ours. Twenty four hours. Twenty four lives. Each linked in a way that no-one can predict.
Media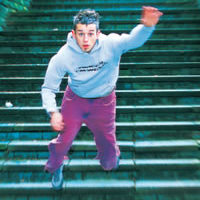 Reviews
a writer of thrilling promise
Lyn Gardner
The Guardian