theatre


Director

Vicky Featherstone

Traverse Theatre
In a drowned world - how far will you go to save your own skin? In this vicious tale of love, revolt and beauty, Gary Owen presents a vision of a world divided between citizens and non-citizens, where friends betray one another and where surfaces matter more than love or kinship.
An original play developed with Graeae Theatre and Paines Plough.
Media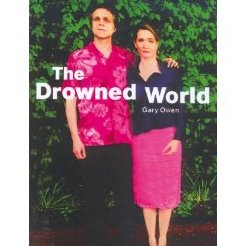 Reviews
a linguistically daring, conceptually mesmerising work that makes Shakespeare's green-eyed monster look disconcertingly clawless.

Rachel Halliburton
The Evening Standard
It is a vicious story because human beings are vicious, but it also has the compassion to see the beauty gleaming in the depths of ugliness.

Lyn Gardner
The Guardian
The Drowned World, offers an intriguing apocalyptic vision of a society that's even more obsessed with the skin-deep and is like an extreme photographic negative of our own
Paul Taylor
The Independent