theatre


Watford Palace Theatre
Summer 1940. Snatching brief moments of quiet during the chaos of the Battle of Britain, airman Billy befriends a young girl, Ginger.

With the sounds of fighter planes, and the seemingly inevitable invasion by Hitler's army, drawing ever closer, the young couple are united in their terror of impending defeat.

Sixty years later, Ruth and James look back on those days when their lives changed forever.

Media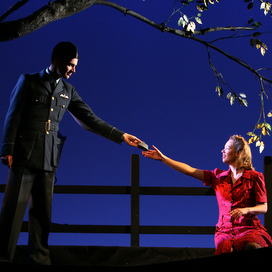 Reviews
An elegant piece of writing, elegantly directed.
The Evening Standard