Phyllis Wong and the Forgotten Secrets of Mr Okyto
Shortlisted for the Speech Pathology Australia Book of the Year Awards 2013, in the Upper Primary category

Shortlisted in the 2013 Western Australian Young Readers' Book Awards

A Notable Book in the Children's Book Council of Australia's 2013 Book of the Year Awards

Phyllis Wong loves magic tricks. Her passion for prestidigitation (sleight of hand), and conjuring is in her veins, and was passed down from her great-grandfather, Wallace Wong, (Conjuror of Wonder!), who, before his mysterious disappearance while performing the Houdini sub-trunk illusion in Venezuela in 1936, was one of the world's most brilliant and successful magicians.

Phyllis loves the thrill of performing, especially the moment when her audience is totally under the spell of her tricks. But, when a series of strange, unexplained crimes begins to take place in her city, her world changes, and she discovers that there are more kinds of magic around than she ever realised …

An intriguing, exciting new mystery for children and teenagers from the author of the ever-popular Cairo Jim chronicles, Geoffrey McSkimming.
Rights
Roxane Edouard manages the translation rights for Phyllis Wong and the Forgotten Secrets of Mr Okyto
Media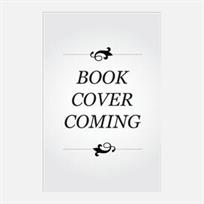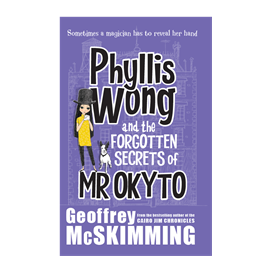 Reviews
This book is amazing! I am usually very fussy about what I like to read because I get bored easily, but the whole way through this book was brilliant and I can't wait for the second book to come out.
Paper Dolls
An exciting magical mystery which will intrigue young sleuths and would-be sleuths. The blend of mystery and the world of conjuring makes for an intriguing mix which will keep readers guessing and turning pages.
Sally Murphy
Aussie Reviews
This is a fast-paced and sophisticated novel for over ten year olds. In addition to enjoying a thrilling adventure, readers are able to take a peep into the secret world of magic. Like the Cairo Jim chronicles, Phyllis Wong is sure to be a hit.
ReadPlus
McSkimming has undoubtedly written a great book..Not only is the plot quirky and salacious, it familiarises a whole new generation with the dying skill of conjuring and magic.
Teen Ink
McSkimming creates an aura of suspense by letting the reader in on some of what Phyllis learns, but leaving enough untold so that the revelations are as unexpected to the reader as they are to the Inspector, Phyllis's proud dad, and her friends. The characters are intelligent, persistent, and willing to trust in each other.
School Library Journal
Full Review
Now it is a real pleasure to review Geoffrey's newest series with more unforgettable characters, fast-paced plots and a superlative dash of magic...Geoffrey's skill with bringing characters to life on the page, his quirkiness with language and his ability to create a rollicking mystery laced with humour and cleverness never fails to impress.
Sue Warren
Just So Stories
An exciting exploration of old-school magic, friendship and super-sleuthing. Discover what happens to Phyllis and friends when the past and present collide.
Reading Time
The ending of this exciting and clever mystery leaves the door open for a sequel, so hopefully Phyllis will return for another adventure. This beguiling, little sleight of hand artist could have quite a run as an amateur detective.
Bookloons.com