Phyllis Wong and the Waking of the Wizard
book
| Fiction
| Jun 2015
Phyllis Wong, that brilliant young magician and clever sleuth, is confronted with a quest which began in the time of her great-grandfather, Wallace Wong, Conjuror of Wonder!

Is it possible that one of the greatest myths of time could be more than a story? Could it be that one of the most mysterious figures from history can be found? Phyllis hopes desperately that this might be so, for only a figure this magical could possibly hope to thwart The Great Whimpering - the ending of the world as we have come to know it!
Praise for Phyllis Wong:
"An exciting magical mystery which will intrigue young sleuths and would-be sleuths. The blend of mystery and the world of conjuring makes for an intriguing mix which will keep readers guessing and turning pages." Aussie Reviews
"An exciting exploration of old-school magic, friendship and super-sleuthing. Discover what happens to Phyllis and friends when the past and present collide." Reading Time

Rights
Roxane Edouard manages the translation rights for Phyllis Wong and the Waking of the Wizard
Audio Rights
Available
The audio rights are handled by Fiona Inglis.
Film Rights
Available
Contact Fiona Inglis for more information
Media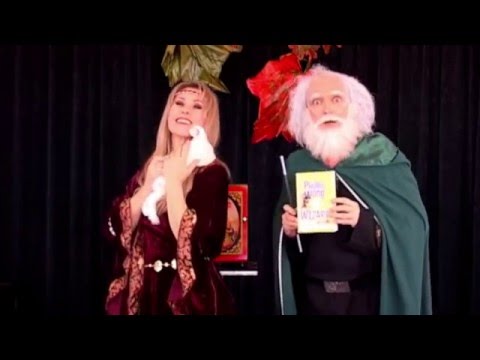 Reviews
It contains all the best elements of a book of its genre, and presents them in a wonderful, imaginative style for older readers. As with all of the best fantasy books, this is full of action, and the magical world is plausible.

Blue Wolf Reviews
Full Review
Phyllis Wong and the WAKING of the WIZARD will appeal to all children who love to be immersed in the world of magic, and dabble in detective work at the same time.
Juliann Wallace
Creative Kids Tales
An action-filled fantasy with characters that are engaging and original. The language and concept can, at times, be complex enough to challenge a strong upper primary reader and introduce them to new language and ideas. Highly recommended for fans of fantasy and the Cairo Jim series.

Magpies
This series is just delicious. Action, humour, a little reflection, excellent values – and good always trumps evil. I would highly recommend you adding this and the first two volumes to your collection if you have not already done so!
Sue Warren
Just So Stories
A time-twisting tale about a young conjuror with a masterful mind from the author of the ever-popular Cairo Jim Chronicles.

Judy Watson
Goodreads
This is an entertaining book, and the writing style and tone will appeal to its intended audience…[if] they like magic, time travel and magicians, they won't be disappointed.

Jane Carstens
Reading Time