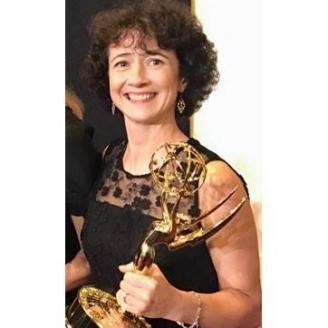 Georgia Pritchett
Writer for film and television
Biography
Georgia is a multi-award-winning comedy writer. She is currently a writer and co-executive producer on the HBO multi Emmy-winning show Veep now in its sixth series.
As well as working on Veep Georgia has written extensively for Miranda Hart and Tracy Ullman and shows like Have I Got News for You, Smack the Pony, Not Going Out and The Thick of It.
She created, wrote and showran 2DTV as well as the recent BBC4 comedy Quick Cuts staring Doon McKinchan and the successful BBC1 series Life of Riley, starring Caroline Quentin. She has original comedies in development with ABC, HBO, Channel 4 and the BBC.
Five books in Georgia's first series of children's books - Wilf The Mighty Worrier – have been published to huge acclaim.
Georgia also directed the controversial Shoot The Dog video for George Michael and has worked on feature films including Spiceworld and Wallace and Gromit: The Curse of the Wererabbit.
CV
TV
Writer & Executive Producer
Film
Writer
Producer
Steve Box & Nick Park
Director
Steve Box & Nick Park
Starring
Helena Bonham-Carter
Ralph Fiennes
Peter Kay
Peter Sallis
Polish on the script of the highly-popular animation
Starring
Victoria Beckham
Melanie Brown
Emma Bunton
Melanie Chisholm
Starring
Minnie Driver
Michael Gambon
Mary McCormack