book
| Fiction
| 2009
UK & Canada →
Hodder and Stoughton
(Ed. Nick Sayers)
One call will change her life, and will start a war.

She is an Italian accountancy student in London, and her boyfriend Eddie teaches at a language school. But the prime reason Immacolata Borelli came to Britain was to look after her gangster brother, wanted for multiple murders back home in Naples.

For the Borelli clan are major players in the Camorra, a crime network more close-knit and ruthless than the Sicilian Mafia. Mario Castrolami is a senior Carabinieri investigator of the Camorra, his career dedicated to destroying the corruption and violence of the clans. When Immacolata calls from London to say she is prepared to collaborate with justice - to betray her own family - he knows she is setting in motion a terrifying and unpredictable series of events.

The Borellis will not lose their criminal empire without a vicious fight. They will use anything and anyone to prevent her from giving evidence against them. Even Eddie, and Eddie's life.
Rights
Melissa Pimentel manages the translation rights for The Collaborator
Film Rights
Available
Contact Nick Marston for more information
Translation Rights Sold
Polish
World
Swiat Ksiazki
Romanian
World
Litera International
Media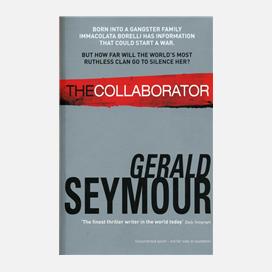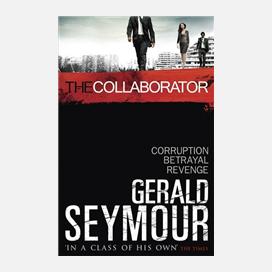 Reviews
Seymour always manages to create fresh and original protagonists, and weaves for them situations unlike anything he has come up with before. In The Collaborator, his professionalism ensures a forceful, kinetic narrative.
Barry Forshaw
The Independent
Full Review
Tight writing and meticulous research . . . Seymour paints the streets of Naples and their dark denizens with an artist's brush that lingers equally on the grime, the glitter and the blood.
The Times
Seymour's venture into the world of the film Gomorrah is a terrific success, with memorable main charactters, typically convincing handling of police and criminal methods and a strong climax...
The Sunday Times
Daily Mail quote

A dense, intensely satisfying thriller from one of the modern masters of the craft, Seymour's latest novel will remind the world just how phenomenally accomplished a thriller writer he is.

Daily Mail
Full Review