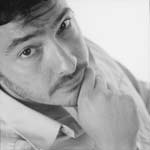 Giles


Coren

Novelist and non-fiction writer
Giles Coren was born in 1969 in London. He is a renowned columnist and restaurant critic for The Times and has contributed to various publications including the Independent on Sunday, Tatler and GQ. He was named Food and Drink Writer of the Year at the British Press Awards in 2005.
Along with Sue Perkins, he has co-presented Edwardian Supersize Me on BBC4 and The Supersizers Go and The Supersizers Eat on BBC2.
Giles is available for Speaking Engagements. Find out more.
@JohnWilson14 They sure are. It's not a lot like talking to Debbie Harry, I can tell you. When I was 12 I swore to… https://t.co/WMqXWTcDvw
Follow @gilescoren