book
| 2012
UK & Comm →
Canongate Books
Talulla Demetriou is the last living werewolf. And she is pregnant. Pursued by enemies and racked by the need to kill, she flees to a remote Alaskan hunting lodge to have her child in secret. There, with her infant son in her arms, it looks as if the worst is over.
Until the door bursts open - and she discovers that the worst is only just beginning...
Talulla is plunged into a race against time to save her son. Tormented by guilt and fuelled by rage, she is pursued by deadly forces - including (rumour has it) the oldest living vampire on earth. Hopeless odds. Unless, of course, a mother's love for her child turns out to be the deadliest force of all.


Rights
Kate Cooper manages the translation rights for Tallula Rising
Film Rights
Available
Contact Nick Marston for more information
Media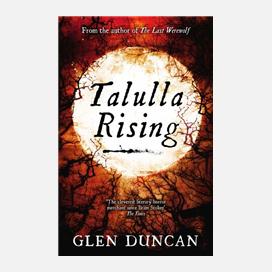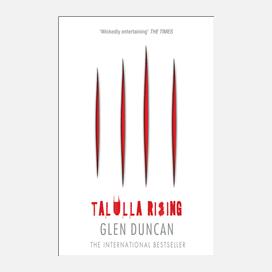 Reviews
Duncan's throbbing, fornication-crazy plot defies easy encapsulation, but is best described as a gleeful three-way between Raymond Chandler's entire oeuvre, Anne Rice's vampire novels and Umberto Eco's "Foucault's Pendulum." Proust, as usual, is watching from the corner.


Heidi Julavits
The New York Times
Duncan's writing does more than transcend genre fiction: it creeps up on it in the dead of night, rips out its heart, then eats it.


Scarlett Thomas
The Guardian