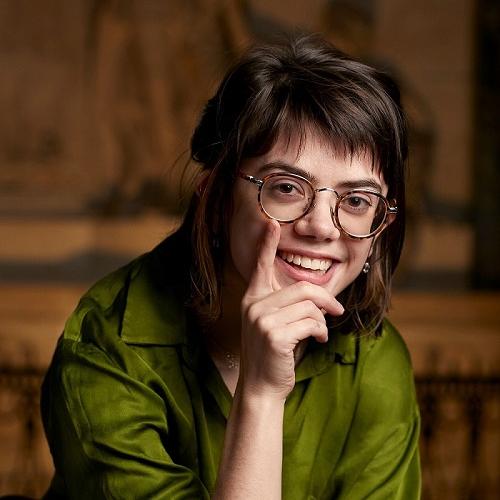 Grace


Spence Green


Activist doctor trying to change the disability narrative in mainstream media

Grace Spence Green is a junior doctor working to challenge the narratives surrounding disability, medicine and identity. In 2018, aged 22 and a 4th year medical student, she sustained a spinal cord injury and is now a full-time wheelchair user. She is passionate about medicine, advocacy for the disabled community and challenging ableism, the stigma surrounding disability and inaccessible spaces.

She would love to see better and much more inclusive representation for disabled people in all walks of life and particularly in medicine and the media.

Grace's interview with Jane Garvey for her new radio show 'Life Changing' had excellent reviews and elicited a wide range of book, documentary, radio, television and board membership requests

She was recently interviewed for the Guardian as part of their 200-year anniversary celebrations focusing on 'the outspoken'. In the first few days it had over 600,000 reads.

Grace has written for the British Medical Journal (BMJ) and the Guardian and has appeared on ITV, BBC (radio and television), Sky news, and her This Morning interview had over 700,000 views.

In the months of rehabilitation which followed her life-changing injury Grace learned that she didn't have to fit into the small and narrowly defined box into which society so often places disabled people. She has not only qualified as a doctor but will be running a pioneering course for 4th year medical students on medicine and disability; has returned to the climbing walls (she was a former UK U18 climbing Champion); travels widely and hopes in the future to work in the field of paediatrics, advocating for disabled children.

@Commuter29 @GP_Spink @toddles23 I'm really sorry to hear that- it really does make you feel like a third class citizen
Follow @gspencegreen