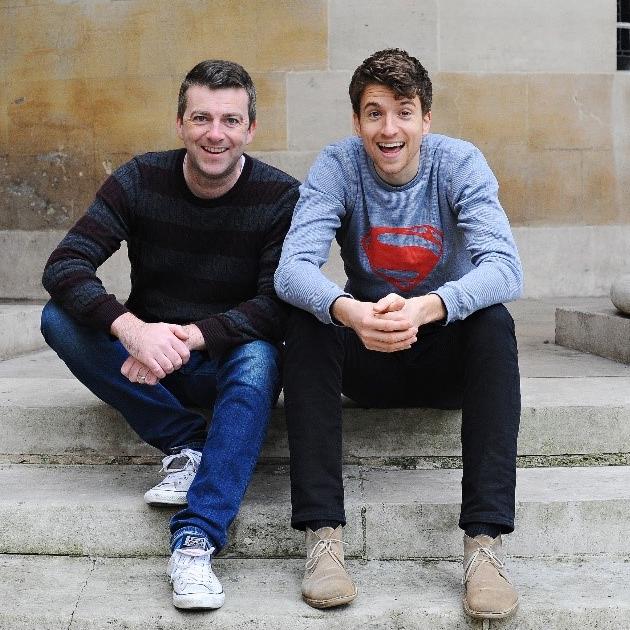 Greg


James and
Chris
Smith

Radio 1 hosts and joint authors of the Kid Normal series, published by Bloomsbury.
Greg James is the host of Radio 1's Drivetime show and the Official Chart. He is also a familiar face on TV, and in February he completed his #GREGATHLON – five triathlons in five different cities on five consecutive days – raising over £1,000,000 for Sport Relief. In 2014 he won Gold for 'Best Entertainment Show' at the last ever Radio Academy Awards, which arguably makes him the most entertaining radio presenter in perpetuity. Greg has no super powers. In his spare time he enjoys the idea of having hobbies. But in reality, he made all of them into work.
Chris Smith is an award-winning journalist and radio presenter, most frequently heard as the voice of Radio 1's Newsbeat as well as hosting shows on BBC Radio 5 Live. Chris enjoyed a previous, and glittering, literary career as the winner of the H E Bates Short Story Competition 1981 (under 10s section) with his tale 'Where Are the Brandy Snaps?'. Chris has no super powers either. His hobbies include screen printing and self-effacement.
Together on Greg's show and in their weekly podcast, Chris and Greg are responsible for some of radio's most ludicrous games and characters, which genuinely wouldn't make any sense if we tried to explain them here…