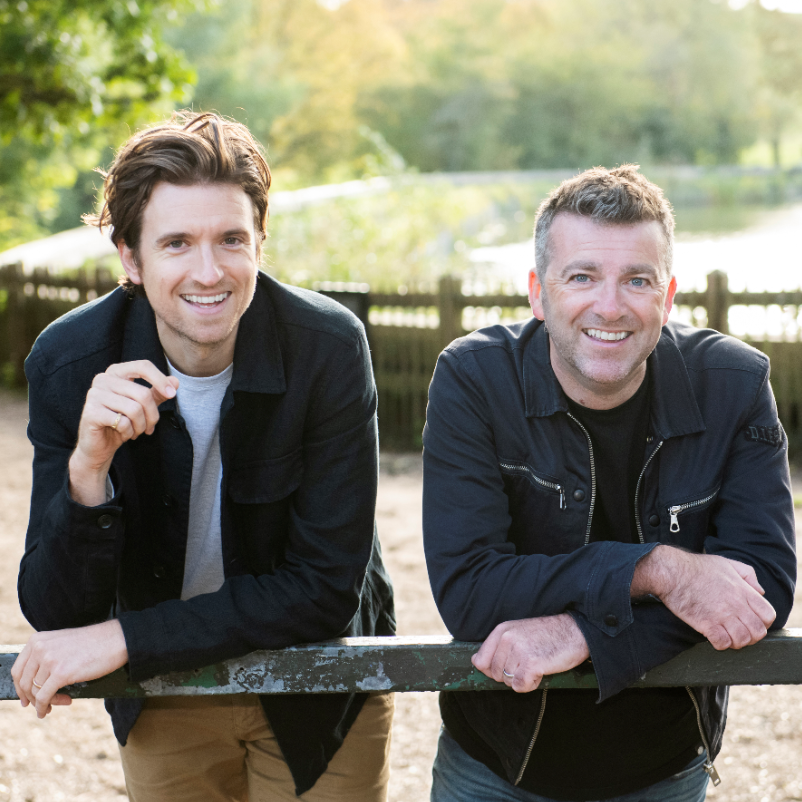 Greg


James and
Chris
Smith

Radio 1 hosts and joint authors of the Kid Normal series, published by Bloomsbury.
Greg James is an award-winning author and broadcaster, best known for hosting the Radio 1 Breakfast Show, the Tailenders cricket podcast and for creating the Kid Normal series with his pal Chris Smith. Unlike Chris, he didn't win any writing awards as a child but did once meet the Chuckle Brothers in Weymouth and got their autograph. He lives with his wife Bella and their dog Barney (who's staring at him as he writes this) in North London.
Chris Smith has dreamed of being an author ever since he was 8 and won a competition with his story Where Are The Brandy Snaps? He's also an award-winning journalist and broadcaster, known to listeners of BBC Radio 1 as Chris Smith With The News for what are hopefully obvious reasons. Oh, and he once featured on a George Michael song; if you give him a biscuit he'll tell you all about it. Chris lives in north London with his wife, their son and a cat called Mabel who can travel through time.
The pair began to collaborate on their award-winning Kid Normal series in 2017, and since then the books have topped bestseller lists all around the world with the stories being translated into over 20 languages. Greg and Chris have performed their live show based on Kid Normal to thousands of children from Edinburgh to Chicago.