book
| Fiction
| Aug 2011
World →
Stripes Publishing
In the maze-like dungeons of Castle Grotteskew, the frightfully insane Professor Erasmus conducts his bizarre experiments on living things. His very first creation has been long forgotten - a small, almost-human creature, known only as Stitch Head. Poor Stitch Head has spent years vying for attention amongst a menagerie of freakish monsters. When a travelling circus ringmaster, Fulbert Freakfinder, promises to make him a star, Stitch Head wonders whether there is another life for him.

But first he has to catch the professor's latest creation - a monstrous three-armed creature that's just smashed its way to freedom . . .
Rights
Audio Rights
Available
The audio rights are handled by Alice Lutyens.
Film Rights
Available
Contact Lily Williams for more information
Media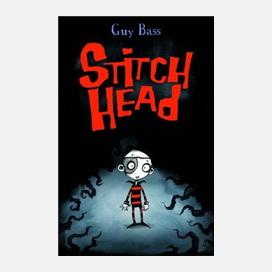 Reviews
"If you liked Marcus Sedgewick's The Raven Mysteries, you'll love this!"
Julia Eccleshare