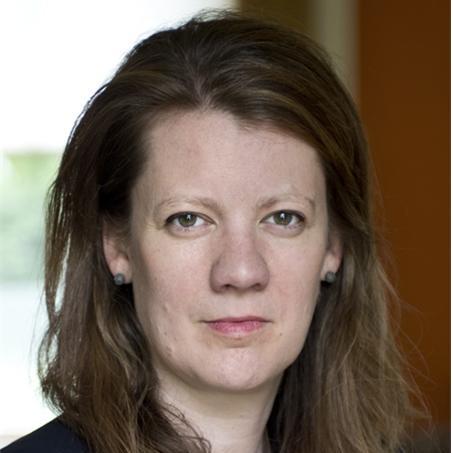 Hannah


Patterson

Playwright and writer for film
Hannah Patterson is a playwright and screenwriter. Her play Playing With Grown Ups, directed by Hannah Eidinow, nominated for an Off West End Award for Best New Play, transferred to 59E59 in New York as part of the Brits Off Broadway Festival. She has had work performed at theatres including Hampstead and the Pleasance, and won the One Act New Plays Competition in association with JAT and Old Vic, New Voices. Having participated in a residency with Paines Plough, she has written for and performed as part of the company's Come to Where I'm From series.
As a writer for film, she is currently working on an adaptation of her play MUCH with Tilt Films and is in development with several features, including Claude, which won the Galway Film Fleadh Pitching Award. She has been invited to participate with projects on the Edinburgh International Film Festival Talent Lab, London Film Festival's Think-Shoot-Distribute, Creative England's Net.work, the LA CineStory Screenwriting Lab and Screen Yorkshire's Triangle.
She has written about film for publications including Sight & Sound, The International Film Guide and The Guardian, commissioned a series of 'how to' filmmaking books, and regularly hosted Q&As for venues including Curzon Cinemas, BAFTA and the British Film Institute. Hannah is currently a member of the Lighthouse Guiding Lights scheme, being mentored by David Hare, and on the Headlong Headstart writer's programme.
Film
Writer
Claude
Winner, Galway Film Fleadh Pitching Award
Feature
In development with the BFI
Co-written with Redmond Entwistle
Adaption of the novel by Alison Macleod.
Producer
Sarah Brocklehurst
Dark story about a family searching for their teenage daughter when she disappears on her gap year
Selected for the Network Programme 2014
In development
Director
Marcus Werner Hed
Film adaptation of Hannah's play
Co-written with Ian Haydn Smith
Starring
Imogen Daines
Alexandra Guelff
Joshua James
Ailsa Joy
Adam Nagaitis
Joshua Silver
Premiered at Rushes Short Film Festival, 2011
Writer & Producer
Documentary exposing the mispractice of Texan oil refineries
Theatre
Writer
Starring
Sylvestra Le Touzel
Simon Manyonda
Sinéad Matthews
Dominic Rowan
Play exploring philanthropy

Starring
Shane Attwooll
Ben Caplan
Daisy Hughes
Trudi Jackson
Late thirties, careers under their belts and a new baby just arrived. Isn't that what everybody wants?
Theatre 503, 59E59 Brits off Broadway
Starring
Hannah Patterson
Part of the Come to Where I'm From strand
Starring
Joshua Miles
Short play, part of the Love Bites project
AID
One Act New Plays Competition, Jersey Arts Trust/ Old Vic, New Voices, 2011
Play set in Africa looking at inter-family relationships
The Weakness in Me
One Act New Plays Competition, Jersey Arts Trust, Old Vic, New Voices 2010
Starring
Caroline Corrie
Leonie Hill
Will Irvine
Roger Ringrose
Play exploring how our identity is shaped by those closest to us
Producer
MokitaGrit Productions
Short play as part of Pages: Promised Land