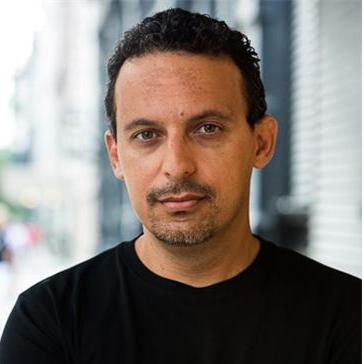 Hisham


Aidi

Non-fiction writer
Hisham Aidi is a professor who teaches international relations and political economy at Columbia's School of International and Public Affairs. He is also a fellow at Columbia's Center for Contemporary Black History, where he edits the journal Souls, and co-directs the University's second "Muslims in New York" project (2005-2008). He has also worked as a journalist, contributing to various magazines (ColorLines, The New African, Middle East Report), but wrote most regularly for Africana.com, the web magazine of the W.E.B Du Bois Institute for African American Studies at Harvard. He was born in Tangier, Morocco to an Arabic and Berber-speaking family.
The subject matter of Rebel Music could not be more far-reaching unless its author, Hisham D. Aidi, had unearthed data about youth culture and musical influences on other planets. As far as Earth goes, his highly original and ambitious book has got it covered.
Janet Maslin
The New York Times on Rebel Music
A multilayered story of the unification of Muslim youth through music rather than militancy.

Kirkus Reviews on Rebel Music