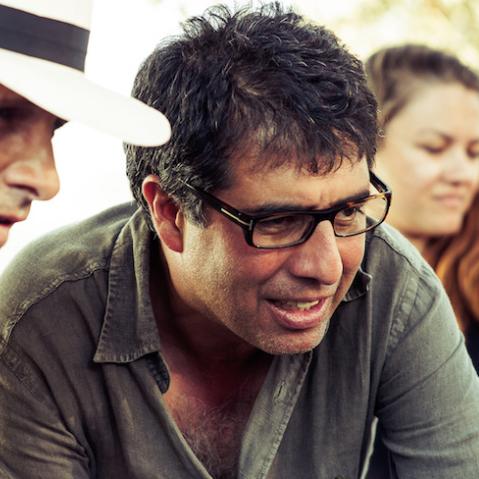 Hossein


Amini

Award winning writer and director for film and television
Hossein Amini is a film writer who was nominated for an Oscar for his adaptation of Henry James' classic novel Wings of a Dove, which starred Helena Bonham Carter, Linus Roach and Alison Elliott.

He has also written Jude, starring Kate Winslet and Christopher Ecclestone, which won the Edinburgh Film festival prize for Best British Film, and has worked on Gangs of New York, starring Daniel Day Lewis and Leonardo di Caprio, as well as The Four Feathers with Heath Ledger.

In 2011 he wrote the screenplay for Drive starring Ryan Gosling and Carey Mulligan, which was nominated for the Palme d'Or at the Cannes Film Festival and was nominated for Best Film at the BAFTAs 2012.

In 2014 Hossein made his directorial debut with his own adaptation of Patricia Highsmith's The Two Faces of January, starring Vigo Mortensen, Kirsten Dunst and Oscar Isaac.
His limited series, The Alienist, adapted from the novel by Caleb Carr, premiered on TNT in January 2018. The show stars Daniel Bruhl, Luke Evans and Dakota Fanning and is directed by Jakob Verbruggen.​

His critically acclaimed series McMafia, starring James Norton, also premiered in January 2018 on BBC One. The series has been picked up by AMC for the American market and will be broadcast in over 200 territories. The UK Parliament recently passed into law the "McMafia law", part of the Criminal Finances Act 2017, which protects British property from being used for money laundering.
Hossein is currently working on the second series of McMafia.
Film
Writer & Director
Starring
Kirsten Dunst
Oscar Isaac
Viggo Mortensen
Adaptation of the novel by Patricia Highsmith.
Television
Writer
Director
Jakob Verbruggen
Starring
Dakota Fanning
Daniel Bruhl
Luke Evans
Starring
James Norton
David Strathairn
Juliet Rylance
Adaptation of the true crime book by Misha Glenny.