book
| Non-Fiction
| Sep 2015
US & Canada →
Beacon Press
(Ed. Helene Atwan)
Named by Publishers Weekly as one of the Big Indie Books of Fall 2015.
Thoreau said, "In wildness is the preservation of the world." For Howard Axelrod, wildness was the preservation of his humanity. Out of sudden and profound loss, he has drawn a haunting, tender memoir that grips like an emotional thriller.
The Point of Vanishing
is raw, exquisitely written, and full of poetic insights. In its subtle, deeply moving way, it will have you peering beneath the various faces you present to the world, and encourage you to ask the most fundamental of questions: what is man's place in the natural world?
At 20, Howard Axelrod was an honors student at Harvard, just beginning to figure out who he might become - perhaps a lawyer, another in his family of pedigreed lawyers. But one afternoon, during a game of basketball, a freak accident caused him to lose the sight in his right eye. Not only would his peripheral vision, depth perception and physical appearance be changed, but he'd be forced to live with a constant reminder of the gap between perception and reality. He became increasingly aware of his own blind spots, not just physically but metaphorically. The assurance that most people have that they're seeing reality, and that they're seeing everything there is to see, was lost in an instant.

The Point of Vanishing
is a memoir about growing up and coming of age, about facing the dawning awareness that without an outer life, an inner life has nowhere to cast its light — because without surfaces, depth is a very lonely thing indeed. This is a kind of portrait of the artist as a young man, but with the very accessible notion of gaining a new kind of perception and insight.
Rights
Audio Rights
Available
The audio rights are handled by Alice Lutyens.
Film Rights
Available
Contact Deborah Schneider for more information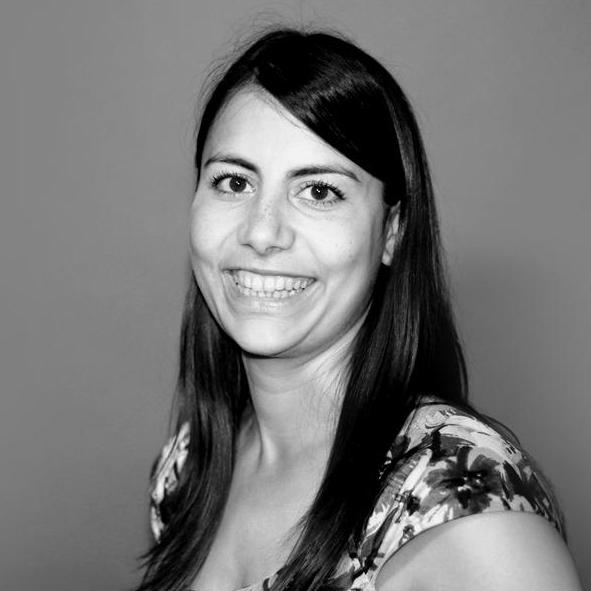 Sophie Baker manages the translation rights for The Point of Vanishing
Translation Rights Sold
German
World
Koesel Verlag
Media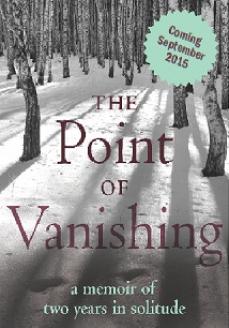 Reviews
Deeply alive and exciting and nuanced, a story of injury and years alone in the woods, The Point of Vanishing is all about what it means to see, and how we might ask ourselves to see differently — to live differently in our own bodies, and in the world. Though this book is set largely in the snow and silence, there are embers of hunger and questioning and longing that glow deep in its core and refuse to be cooled. Their heat charges and illuminates every moment of these pages. Powerful and ineffable, it feels like a blessing.

Leslie Jamison, bestselling author of The Empathy Exams
This is a very real book, in bone-on-bone contact with the actual world. It made me think about my own life in new ways, and I think it will do the same for you.
Bill McKibben, author of Deep Economy
Blindness and insight are the twin subjects of Howard Axelrod's intricate and beautiful memoir of his two years of solitude. In detailing his growing estrangement from "ordinary" life, Axelrod offers a vision of what most of us take for granted. The unimportant falls away, in this book, and what comes closer is a luminous sense of the essential, the beautiful, the sacred, and the unspeakable.
Charles Baxter, author of The Soul Thief
A vibrant, honest, and poetic account of how two years of solitude surrounded by nature changed a man forever.
Kirkus Review
Full Review
He's come in from the woods with a strange tale to tell, but what makes you want to stop whatever you're doing and listen to him is the frosty breath of the wild that still clings to his coat.
Slate
Full Review
The writing is lovely... but what makes this book extraordinary is the conjured presence of so much that can't be put into words at all.
The Slate Book Review - 'Ten Best Books of 2015'
Review: 'The Point of Vanishing,' Howard Axelrod's Memoir About Solitude

The best thing about Mr. Axelrod's frequently absorbing book is how idiosyncratic it feels; he is a unique presence on the page.

Dwight Garner
The New York Times
Full Review
This is neither a primer on the dangers and merits of solitude, nor a memoir infused with nuggets of self-help. It is a book about paying close attention, written in unsentimental prose. Through resilience, Axelrod manages to tear apart his inner biases, looking for "some sense of reality and of myself that couldn't be broken.

Fani Papageorgiou
Times Literary Supplement
Full Review