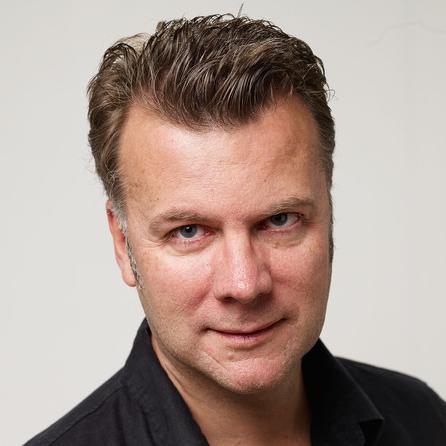 Ian


Fitzgibbon

Director and writer for film and television

Ian Fitzgibbon is a BAFTA nominated director who was born in Dublin and raised in Brussels, Belgium. He is a graduate of Trinity College, Dublin where he took a degree in French and Spanish. He trained as an actor at the Royal Academy of Dramatic Arts in London and has a long and extensive acting career principally on English television where his credits range from Prime Suspect to Father Ted.
Between Dreams, one of his first short films was selected for competition at the Venice Film Festival. His first feature, the critically acclaimed A Film With Me In It, had its North American premiere at TIFF 2008. It was nominated for numerous Irish film awards and it went on to win the special jury prize for best international film at the Istanbul International Film Festival. Perrier's Bounty, his second feature, starring Brendan Gleeson, Cillian Murphy and Jim Broadbent, received its world premiere at the Toronto Film Festival in 2010 prior to its UK and US release.
Death of a Superhero, starring Andy Serkis and Thomas Brody-Sangster, had its world premiere at The Toronto Film Fest and was acquired by Tribeca Films for distribution in America. It was awarded the audience prize and the jury prize at Les Arcs European Film Festival and nominated for best film and best director at the Irish Film and Television Awards. To date it has won over 20 international awards at European film festivals. His extensive television directing includes two seasons of Threesome, Moone Boy: Series 2, starring Chris O'Dowd, for which he won an IFTA as best television director, Trying
Again written by Simon Blackwell, and The Awkward Age written by and starring Dylan Moran for Sky's Little Cracker series.
His most recent work includes Nurse (BBC 2) produced by and starring Paul Whitehouse, both series of Raised by Wolves (Big Talk/Channel 4) written by Caitlin and Caroline Moran and Damned (WhatLarks!/Channel 4). He was lead director on Loaded for C4/AMC.
His US television credits include People Of Earth and Wrecked for TBS. He was also director/producer on the ABC pilot Crazy Wonderful.
His BBC pilot The Tuckers was picked up for series and was nominated for a Welsh BAFTA .
His latest projects include Stuck a new comedy written by and starring Dylan Moran for the BBC and Hullraisers a Channel 4 series for Fable Pictures. He also recently directed Beep, a pilot for BBC2/Happy Tramp which was nominated for Best Scripted TV at the Scottish BAFTAs 2021.
Television
Director
Fable Pictures
for
Channel 4
In production
Starring
Brooke Elliott
Lilla Crawford
A family learns how to put up with a dad who has mental illness.

Creator
Jordan Shipley and Justin Shipley
Starring
Zach Cregger
Asif Ali
Rhys Darby
Comedy series about a group of people stranded on an island.
Starring
Jim Howick
Samuel Anderson
Jonny Sweet
Comedy drama about a group of friends who become multi-millionaires overnight

Hillbilly Films
for
Channel 4
Starring
Wyatt Cenac
Oscar Nunez
Ana Gasteyer
Michael Cassidy
Nancy Lenehan
Comedy about a support group for alien abductees

Writer
Jo Brand & Morwenna Banks
Starring
Jo Brand
Alan Davies
Morwenna Banks
Kevin Eldon
Isy Suttie
Dark comedy set in a children's services department

Writer
Caitlin Moran & Caroline Moran
Starring
Philip Jackson
Rebekah Staton
Helen Monks
Alexa Davies
Molly Risker
Second series of the comedy about two teenage girls growing up in Wolverhampton
Writer
Caitlin Moran & Caroline Moran
Starring
Philip Jackson
Rebekah Staton
Helen Monks
Alexa Davies
Molly Risker
Full series of the comedy following two teenage girls growing up on a Wolverhampton council estate
Starring
Alexa Davies
Philip Jackson
Helen Monks
Molly Risker
Channel 4 pilot written and created by Caitlin Moran
Big Talk Productions
for
Channel 4
Creator
Chris Addison & Simon Blackwell
Starring
Chris Addison
Jo Joyner
Charles Edwards
Alun Cochrane
Comedy series about a couple giving their relationship a second chance
Writer
Chris O'Dowd & Nick Vincent Murphy
Starring
Chris O'Dowd
David Rawle
Second series of the Emmy Award winning show
Starring
Dylan Moran
Daniela Nardini
Amber O'Grady
Keith Ramsay
Part of Sky's Little Cracker Season
Pirate Productions
for
Sky 1
Starring
Emun Elliott
Adam Garcia
Amy Huberman
Stephen Wight
Second series of the comedy following an unconventional family set up
Big Talk Productions
for
Comedy Central
Starring
Amy Huberman
Stephen Wight
Emun Elliott
Comedy series about a group of three friends who decide to raise a child together after an unplanned threesome
Big Talk
for
Comedy Central
Starring
Miranda Raison
Toby Stephens
Christopher Fulford
Eleanor Matsuura
Richard Lumsden
Second series of the drama comedy about a pair of detectives
Eleventh Hour Films
for
BBC2
Writer
Orla Bleahen-Melvin and Lilie Ferrari
Starring
Aisling O'Sullivan
Dominic Mafham
Gemma Craven
RTE's hit medical drama series
Starring
Keith Duffy
Christopher Simpson
Comedy series for BBC/RTE
BBC Northern Ireland
for
BBC,
RTE
Starring
Liam Cunningham
Kerry Katona
Drama series set in the 1960s about aspiring showband stars
Bord Scannan na hEireann
for
RTE
Starring
Tommy Tiernan
Stand up comedy filmed live at Vicar Street
Writer & Director
Starring
Brendan Coyle
Michael McElhatton
Deirdre O'Kane
Pat Leavy
Peter McDonald
Popular comedy series
Producer
Paul Donovan and Michael Garland
Starring
Michael McElhatton
Julia Ford
Peter McDonald
Deirdre O'Kane
Anna Healy
Six part comedy series following the adventures of Fergus who is engaged to be married to his English girlfriend Penny
Executive Producer
Writer
Zach Golden, David Krumholtz, Ricky Mabe, Dan Newmark & Ben Newmark
Starring
David Krumholtz
Ricky Mabe
Twink Caplan
Stephen Schneider
George Wallace
Comedy series about a 76 year old woman experiencing her 'bucket list'
Grandma's House Entertainment
for
IFC
Film
Director & Executive Producer
Starring
Charlie Murphy
Moe Dunford
Charlie Kelly
Black comedy based on Kevin Barry's novel
'A darkly comic and dysfunctional delight' - RTE
'Bleakly comic' - Screen Daily



Director
Breakfast Wine
Won: Special Mention of the Grand Prix Irish Jury
Short
Starring
Ruth Bradley
Dylan Moran
David Pearse
Patt Shortt
Short film about a bar in a small Irish town
Starring
Andy Serkis
Thomas Brodie-Sangster
Michael McElhatton
Sharon Horgan
Ronan Raftery
Fantasy drama
Starring
Cillian Murphy
Jim Broadbent
Brendan Gleeson
Original feature film about three gangsters on the run from the mafia warlord
Film Four
Number 9 Films/ Parallel Films
A Film With Me In It
Winner of the Special Jury Prize at the Istanbul International Film Festival 2009
Feature
Starring
Dylan Moran
Keith Allen
Mark Doherty
Black comedy
Writer & Director
Producer
Paul Donovan and Michael Garland
Starring
David Westhead
Lloyd Owen
Short film based on Stephen Tredre's memoirs
Starring
Michael McElhatton
Peter MacDonald
Louis Walsh
Samantha Mumba
Feature film sequel to Paths to Freedom