The Mermaid & Mrs Hancock
book
| Fiction
| Feb 2018
UK & Comm →
Harvill Secker
(Ed. Liz Foley)
Deliciously funny and wrenchingly poignant, this meticulously researched portrait of Georgian society takes us inside London's bustling coffee houses - where the public fall under the spell of newly-imported curiosities - inside the living quarters of the city's most renowned brothels, and along the teeming docks of the Thames. On the way, we meet two most memorable characters: Deptford merchant Mr Jonah Hancock and celebrated courtesan Angelica Neal. This unlikely pair is brought together by the most unusual of things: the body of a mermaid, brought to London from far-flung seas.

Exploring the power of myth, society's insatiable thirst for novelty, and the lengths to which people will go to love and be loved, The Mermaid and Mrs Hancock is a literary page-turner which holds your attention from the beginning until the very end. It is also a meditation on status, power and the limited choices available to women at a time when men willing to gamble on expanding colonies and trade channels could find greater social mobility and fortune.

Rights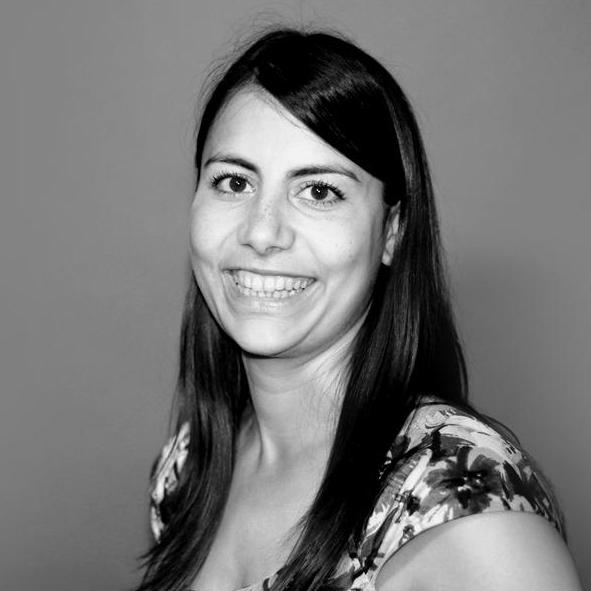 Sophie Baker manages the translation rights for The Mermaid & Mrs Hancock
Translation Rights Sold
Czech
World
Argo Publishers
Dutch
World
Uitgeverij Atlas
French
World
Editions Belfond
German
World
Bastei Lübbe Verlag
Hungarian
World
21st Century
Italian
World
Einaudi Editore
Russian
World
Azbooka-Atticus
Spanish
World
Ediciones Siruela
Reviews
Splendid

John Vernon for The New York Times
Ribald, bawdy and remarkable constructed, [Imogen Hermes Gowar] deftly weaves backstories and subplots into a rich tapestry where life-altering losses smack up against excessive indulgence.

Elizabeth Mitchell for The Toronto Star
The beautifully upholstered The Mermaid and Mrs Hancock, 2018's most hyped literary debut, is set over nine months in Georgian London... Like the recent historical-fiction hits Franics Spufford's Golden Hill, Sarah Perry's The Essex Serpent and Jessie Burton's The Miniaturist, this is a novel pungent in historical detail.
The Sunday Times
An enchanting swirl through Georgian London seduces with captive mermaids and courtesans -- and positively drips in rich magical realism.
Evening Standard
Leisurely told and leavened with a knowing wit, Gowar's debut... brims with colorful period vernacular and delicious phrasings.

Booklist
There is much to chew on here, and much to savour, presented with wit and showmanship. Would that showmanship were a gender-neutral word, though, because all the elan of this book is female, from the madams running their girls, to the book's most obvious literary forebear, Angela Carter's Nights at the Circus. Imogen Hermes Gowar delights in the feminine fakery of mermaids, but as a writer she is the real deal.

The Guardian
Behind the window trimmings of Gowar's epic romance lies an astute novel about class, race, and fate... An ambitious debut with enough romance, intrigue, and social climbing to fill a mermaid's grotto to the brim. (Starred Review)

Kirkus Reviews
This is, indeed, a kind of fairy tale, one whose splendid combination of myth and reality testifies to Gowar's imagination and talent. (Starred Review)

Publishers Weekly
This is historical fiction at its finest, combining myth and legend with the brutal realities of the past... Early as it is in the year to be predicting Booker nominations, if debuts feature as prominently as they did on last year's longlist, this will surely merit consideration.

The Irish Times
The story is by turns intriguing, touching, funny, sad and heartwarming. It will make you laugh and it may make you cry. Mostly, though, the cast of endlessly engaging characters will keep you turning the pages until you get to the wholly satisfying ending.

The Times
[A] beautifully written debut. By turns bawdy, witty and moving, this is a glorious romp through Georgian London.

The Bookseller
Fascinating and funny... this is undoubtedly the start of a major career for this young writer.

Vogue
A story of curiosity and obsession, this is full of rich detail and is a book to get lost in.

Stylist
The Mermaid and Mrs Hancock nails the 18th century as convincingly as Francis Spufford in Golden Hill, but with supernatural elements that bring to mind Susannah Clarke and Sarah Perry.

Alex Preston
The Observer
Behind the window trimmings of Gowar's epic romance lies an astute novel about class, race, and fate... An ambitious debut with enough romance, intrigue, and social climbing to fill a mermaid's grotto to the brim. (Starred Review)
Kirkus Reviews
Transport yourself with a sumptuous, mysterious story set in Georgian London.

BBC News
From the first page of this dazzling debut novel, you are pitched into a sumptuously detailed adventure set in the bustle and swagger of 18th century London… The result is a wonderfully written and richly descriptive novel, its brilliantly drawn characters driven by heady and dangerous desires

The Sunday Express
This gripping debut is the tale of a widower whose ordinary life as a
merchant is disrupted when his beloved ship is exchanged for a fossilised
mermaid... Themes that might be more problematic to portray in a contemporary setting — of independence, love, class, death and gender stereotypes — are skilfully explored here through a late 18th-century lens.
The Financial Times
A sumptuous, beautifully written, impressively researched debut.

The Daily Express
Rich in delicious period detail and written with a wickedly observant eye, the path of this unlikely romance leads down some unexpected byways to give a fantastical and thoroughly enjoyable reading treat.

The Daily Mail
A gloriously assured debut, set in a beautifully drawn Georgian London... a story of obsession and destruction, hope and heart, which beguiles as much as the mermaid herself.

Sarra Manning
Red Magazine
A brilliantly plotted story of mermaids, madames and intrigue in 1780s London

Anna James
The Pool
Immerse yourself in Georgian London... beautiful storytelling with a hint of magic.

Good Housekeeping
Big, big things are predicted for this debut... Rich in detail and utterly charming, it's the natural successor to The Essex Serpent and The Miniaturist.

Emerald Street
Beautifully written, sinuous, enchanting, brilliantly researched, The Mermaid and Mrs Hancock goes deep into the eighteenth century -- its grand front rooms, the secret places, the streets and the ocean that changed everything about Britain -- and it lays bare the hearts of a cast of unforgettable characters.

Kate Williams
What this escapade delivers above all is pure storytelling pleasure

Metro
A gloriously entertaining Georgian romp... As seductive as any siren's song, this remarkable, glittering Georgian tale has a heart of purest gold.

Essie Fox
The Fiction Fox
Gowar's wonderful novel expertly captures that sense of a more fluid society, where boundaries are porous and the ambitious can both shimmy up fortune's greasy pole and slide equally swiftly back
down.

iNews
Wonderful… completely transporting

Madeline Miller