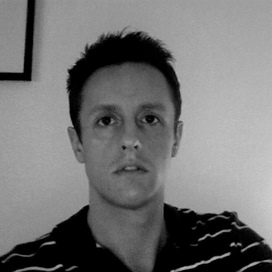 Jack


Lothian

Writer for film and television
Jack Lothian is a film and television writer. His television credits range from Ashes to Ashes and Shameless, for which he wrote the final episode, to Outcasts and Teachers, which gained him nominations for Best Writer at the BAFTAs and Best Young Writer at the Broadcast Awards.
Jack was nominated for a Best Newcomer BAFTA for his first feature film, Late Night Shopping, which won the CICAE Prize at the Berlin Film Festival.

Jack was the showrunner for the final series of Strike Back for Left Bank Pictures and Sky and is currently developing Inheritance with Left Bank Pictures. Jack's drama Harry Price: Ghosthunter, for Bentley Productions aired on ITV1 at Christmas 2015.

Television
Writer & Executive Producer
Drama series set in a London hotel during World War II
Left Bank Pictures
for
ITV1
In development
Producer
Philippa Braithwaite
Showrunning the next two series of the drama about a doctor in a Cornish town.

Buffalo Pictures
for
ITV1
In development
Writer & Creator
Starring
Cara Theobold
Tom Ward
Rafe Spall
Zoe Boyle
Richie Campbell
Adaptation of the novel by Neil Spring about a ghost hunter and his new assistant set in the 1920s
Drama based on Jack's comic about a dystopian future
Left Bank Pictures
In development
Left Bank Pictures
In development
Original series in development with Tiger Aspect and BBC
Drama series about a rehab clinic
Tiger Aspect
for
Channel 4
Writer
Producer
Stephen Smallwood
Starring
Gísli Örn Garðarsson
Kieran Bew
Lolita Chakrabarti
Elliot Cowan
Laura Donnelly
Episode 11 of the series based on the epic poem Beowulf
Producer
Philippa Braithwaite
Starring
Martin Clunes
Ian McNeice
Eileen Atkins
Joe Absolom
Jessica Ransom
Latest series of the drama about a doctor in a Cornish seaside town
Buffalo Pictures
for
ITV1
Producer
Sharon Hughff & Selwyn Roberts
Starring
Max Beesley
Michelle Yeoh
Tim McInnerny
Sullivan Stapleton
Philip Winchester
Robson Green
Showrunner for the final series of the action thriller set in British military intelligence
Left Bank Pictures
for
Sky 1
Director
Misha Manson-Smith
Starring
Elaine Cassidy
Julie Clerehugh
Will Mellor
Paul Ritter
Alexandra Roach
Drama show created by Paul Abbott following police in Manchester
Abbott Vision
for
Channel 4
Starring
Sarita Choudhury
Sara Martin
Ben Miller
Miranda Raison
Drama about a detective sent to investigate a murder on a tiny paradise island
Red Planet Pictures
for
BBC1
Starring
Martin Clunes
Eileen Atkins
Caroline Catz
Ian McNeice
Claire Bloom
Long running series following the trials and tribulations of a London doctor who relocates to Cornwall
Starring
David Threlfall
Rebecca Atkinson
Alice Barry
Nikita Brownlee
Annabelle Apsion
Jack wrote multiple episodes for the drama set on a Manchester council estate including the final episode
Company Pictures
for
Channel 4
Starring
Elliot Knight
Marama Corlett
Elliot Cowan
Estella Daniels
Junix Inocian
Jack has written five episodes, including the first one
Impossible Pictures
for
Sky One
Producer
Toby Welch & Neil Duncan
Starring
Alex Arnold
Dakota Blue Richards
Freya Mavor
Sam Jackson
Sean Teale
Drama following a group of British teenagers
Director
Daniel O'Hara & Jack Clough
Starring
John Dagleish
Sam Robertson
Todd Boyce
Alex Wall
Jacob Chapman
Teenage comedy set in an elite American summer camp
Starring
Jamie Bamber
Eric Mabius
Hermione Norris
Ashley Walters
Daniel Mays
A group of social misfits are sent to colonise a new planet
Kudos Film and Television
for
BBC1
Starring
Philip Glennister
Keeley Hawes
Dean Andrews
Marshall Lancaster
Montserrat Lombard
Drama series about a modern police officer who finds herself back in the 1980s
Kudos Film and Television
for
BBC
Starring
Olivia Scott-Taylor
Dawn Steele
Deon Stewardson
Stephen Tomkinson
Megan Martell
Long running drama about a Bristol-based vet and his family who emigrate to a game park in South Africa
Company Pictures
for
ITV1
Starring
Holly Aird
Morven Christie
Laura Haddock
Neil Stuke
Jenny Agutter
Comedy drama about a group of workers at the head office of a supermarket chain who rise to the challenge of relocating to Leeds
Starring
Sam Neill
Tongayi Chirisa
Philip Winchester
Anna Walton
Sean Bean
Television adaptation of Daniel Defoe's novel
Starring
Liam Boyle
Ruta Gedmintas
Andrew Knott
Georgia Moffett
Jack wrote the final episode of the Spooks spin-off series
Director
William Sinclair and Metin Huseyin
Starring
Warren Clarke
Anthony Head
Jenny Agutter
Dean Lennox Kelly
Paul Barber
Comedy crime series about a pair of retired burglars who return to their old ways
Producer
Christopher Aird
Director
Paul Whittington
Starring
Max Beesley
Dexter Fletcher
Tamzin Outhwaite
Emma Pierson
Natalie Mendoza
Drama exposing what really happens behind closed doors at a top London hotel
Comedy series based on the novel by Lana Citron
Starring
Bryony Afferson
Helena Dowling
Craig Kelly
Hayley Angel Holt
Drama series about 4 girls who form a band
Starring
Kaye Wragg
Louise Delamere
Sunetra Sarker
Jo Joyner
Comedy drama series about a group of nurses
World Productions
for
Channel 4
Starring
Andrew Lincoln
Adrian Bower
Navin Chowdhry
James Lance
Tamzin Malleson
Series writer for the last two series of the comedy drama following a group of teachers
Tiger Aspect
for
Channel 4
Director
Jonathan Fox Bassett
Starring
Amanda Abbington
Mathew Horne
Georgia Mackenzie
Chris Polick
James Murray
Series about a group of friends who are approaching 30 make a list of unusual tasks to perform before they reach that age
Tiger Aspect
for
Channel 4
Producer
Claire Mundell and Gregor Sharp
Director
Martin Burt and Andrew Gillman
Starring
David Tennant
Ian Hanmore
Carter Ferguson
Trish Mullin
Simon Carlye
Comedy drama series about Glaswegian Terri McIntyre, who owns a tanning salon
Jack wrote three episodes (including the first and last) of the series for Ideal World and Channel 4
Ideal World
for
Channel 4
Starring
Henry Hereford
One-off drama for Channel 4's Dogma Series
Film
Writer
Starring
Alastair Mackenzie
Jonny Phillips
Ewan Stewart
David Hayman
Victoria Smurfit
Uncredited script polish
Starring
Kate Ashfield
James Lance
Luke de Woolfson
Enzo Cilenti
Heike Makatsch
Film about four young friends who meet up after their tedious jobs each night in a cafe
Writer & Director
Starring
Katie Brown
Lewis Macleod
Drew McCusker
Craig Steele
Short film about three friends who spend the night in a haunted house