book
| Fiction
| 2012
UK & Comm →
Sceptre
(Ed. Carol Welch)
From the author of the cult hit
The Long Firm
, a mind-bending, thrilling journey into 20th-century history and up into the galaxy.
What connects Larry Zagorski – a young Californian writer of pulp fiction - with a British intelligence agent, the occultist Aleister Crowley, Hitler's deputy Rudolf Hess, a transsexual prostitute and Ian Fleming? The answer lies in 1941, when Britain was fighting for survival with every propaganda trick in the book, and in a private memoir that emerges decades later. But when Larry looks back on that pivotal year, he finds it hard to separate fact from disinformation, especially since the ensuing Cold War and Space Age seem more fantastic than anything he could have dreamed up.
Through the prism of Larry's long, tumultuous life, Jake Arnott casts fresh light on some of the key episodes in 20th century history as he explores the human impulse to believe in unseen forces and life beyond our planet, and what it has led to: new religions, utopias and dystopias, ideological battles and the moon landings. Here is a tale of spies, SF writers, cult leaders, rocket scientists, astronauts, UFO spotters, magicians, astrologists, film makers, rock stars, artists, actors, adulterers and unrequited lovers, all woven into a web where truth and illusion meet.
But who can tell which is which in the House of Rumour?
Using the Tarot card deck as its structure, The House of Rumour is a novel of breathtaking scope, daring and imagination and confirms Jake Arnott as one of the most exciting and unusual writers of our times.
Rights
Audio Rights
Available
The audio rights are handled by Alice Lutyens.
Film Rights
Available
Contact Lily Williams for more information
Kate Cooper manages the translation rights for The House of Rumour
Media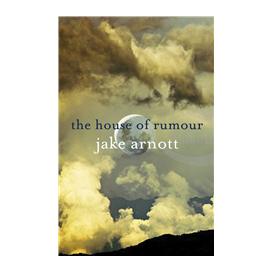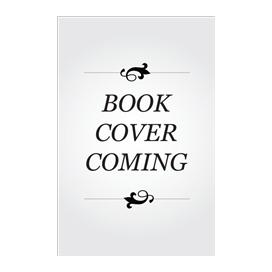 Reviews
Whatever [Arnott] touches on feels right, whether he has made it up or looked it up; this is a supremely intelligent book as well as a surprisingly warm one.


Independent
The author of The Long Firm returns with a hugely ambitious novel. Ostensibly about the life of a Second World War pulp magazine writer, it intertwines major points of the 20th century, including Nazi Germany, space travel and the birth of Scientology, to dazzling effect. Shifting character and prose style throughout, Arnott blurs the line between fact and fiction with daring expert precision.
Shortlist
A conspiracy thriller filled with bewildering connections, dark conjecture and arcane information, The House of Rumour perhaps most resembles The Da Vinci Code, rewritten by an author with the gifts of characterisation, wit and literacy. It may be the ideal holiday read for those who like to take their brains with them on vacation.

Guardian
Touching on many grand narratives of the past 70 years, Arnott offers a brightly coloured portrait of our times that is alternately intimate and epic... The House of Rumour is a brilliant achievement that invites repeated readings.
Independent on Sunday
I loved this book...Once the connections start to engage, it snaps into sharp focus and the structure of the whole comes plain...The artistry of it is stunning.
Maya Panika
While all novelists are called upon to fictionalise reality, Jake Arnott stands out as a dark prince of confabulation.
Andrew Anthony
The Observer
Arnott made his name with crime novels such as The Long Firm and He Kills Coppers but they were as much about deception and double lives as they were about crooks and thieves. His interest in those ideas here reaches a peak in a work that is meticulously researched, full of skilful literary ventriloquism and the occasional pastiche (the Fleming section, for example, deftly parodies that author's pragmatic prose style).

James Lovegrove
The Financial Times
Full Review
Highly entertaining and perhaps even mind-expanding, Arnott's high-class conjuring act shows that truth really is stranger than fiction.
Phil Baker
The Sunday Times
Full Review
...like any good novel, The House of Rumour makes the obvious problematic, the factual mysterious. It makes the question of what is real in our world feel like the biggest secret of all.
Devin McKinney
Critics At Large
Full Review
The mystery is history in Jake Arnott's skillful blend of literary style and science fiction sensibility
Melinda Miller
The Buffalo News
Full Review
...if you're interested in a very off-kilter, fascinating look at the twentieth century, through the lens of science fiction and black magic, then this book is well worth checking out.
Charlie Jane Anders
io9
An audaciously ambitious novel...that combines the pleasures of genre fiction and the thematic richness of literary fiction, while blurring the line between the two and exploding the very concept of genre.
Kirkus Reviews - Starred Review
Full Review