tv


Producer

Liza Marshall

Writer

Joe Penhall

Starring
Joe Absolom
Phil Daniels
Derek Jacobi
Derek Jacobi

Production Company BBC Productions
Jake Arnott's debut novel - a crime thriller set in London's gangster underworld from the 1950s through to the 1980s -was optioned for television dramatization when it was still in manuscript.
The BBC's adaptation neatly mirrored the novel's episodic structure across four hours and Bille Eltringham vividly brought to life the particular atmosphere depicted powerfully in the book.
Mark Strong gave a remarkable central performance, perfectly bringing to the screen Arnott's creation Harry Starks, the sadistic criminal boss.
Media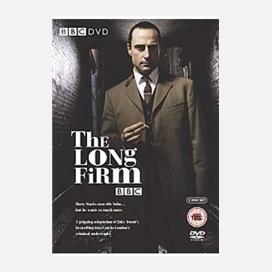 Reviews
I loved everything about The Long Firm, from Mark Strong's sexy, sleazy, sadistic Harry Starks, a Kray by any other name, to Derek Jacobi's charmingly vulnerable Lord Teddy Thursby, a ringer for Lord Boothby
Kathryn Flett
The Observer
The script is sharp, the atmosphere rank and the performances faultless
The Times
This is a consummate piece of drama, utterly gripping, intelligently written, and boasting outstanding, subtle performances
The Financial Times