film


Producer

Victoria Gregory

Distributor Kaleidoscope Film Production Company New Black Films
James Erskine's feature documentary, voiced by Gary Oldman, was based on Pete Davies's classic account of Italia 90, All Played Out.
Utilizing archive footage, some of it previously unseen, and neat reconstruction, the film followed the England football team's progress from their hopeless early displays to a heroic semi final tie against Germany which they ultimately lost on penalties.
Creating a vivid portrait of Bobby Robson and Paul Gascoigne, the film was shown for one night only across the country; the run was then extended by popular demand in the run up to the World Cup 2010 and subsequently proved to be remarkably popular on DVD.
Media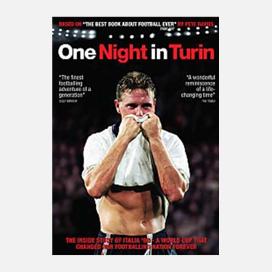 Reviews
'Brilliant!'
Anthony D'Angelo
Talksport
a captivating, emotive documentary film
The Times