Who Killed the Honey Bee?
tv
Production Company Blink
The demise of the Bee has been hitting the news recently, even featuring as a storyline on the Archers. This is an ecological crisis which will hit agriculture across the world and which experts are struggling to explain.

This documentary looks at the possible reasons for the declining numbers and the terrible global implications if the decline cannot be stopped. From East Anglia to California and from Taipei to Tennessee the impact is already being felt.
Media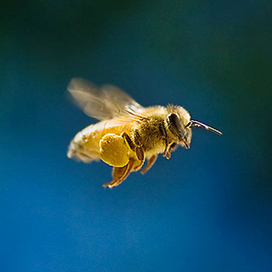 Reviews
Verdict - fascinating subject expertly covered
Empire
A bees-knees of a film. Powerfully argued and very timely
The Sunday Times
The most important documentary film since An Inconvenient Truth
Filmstar