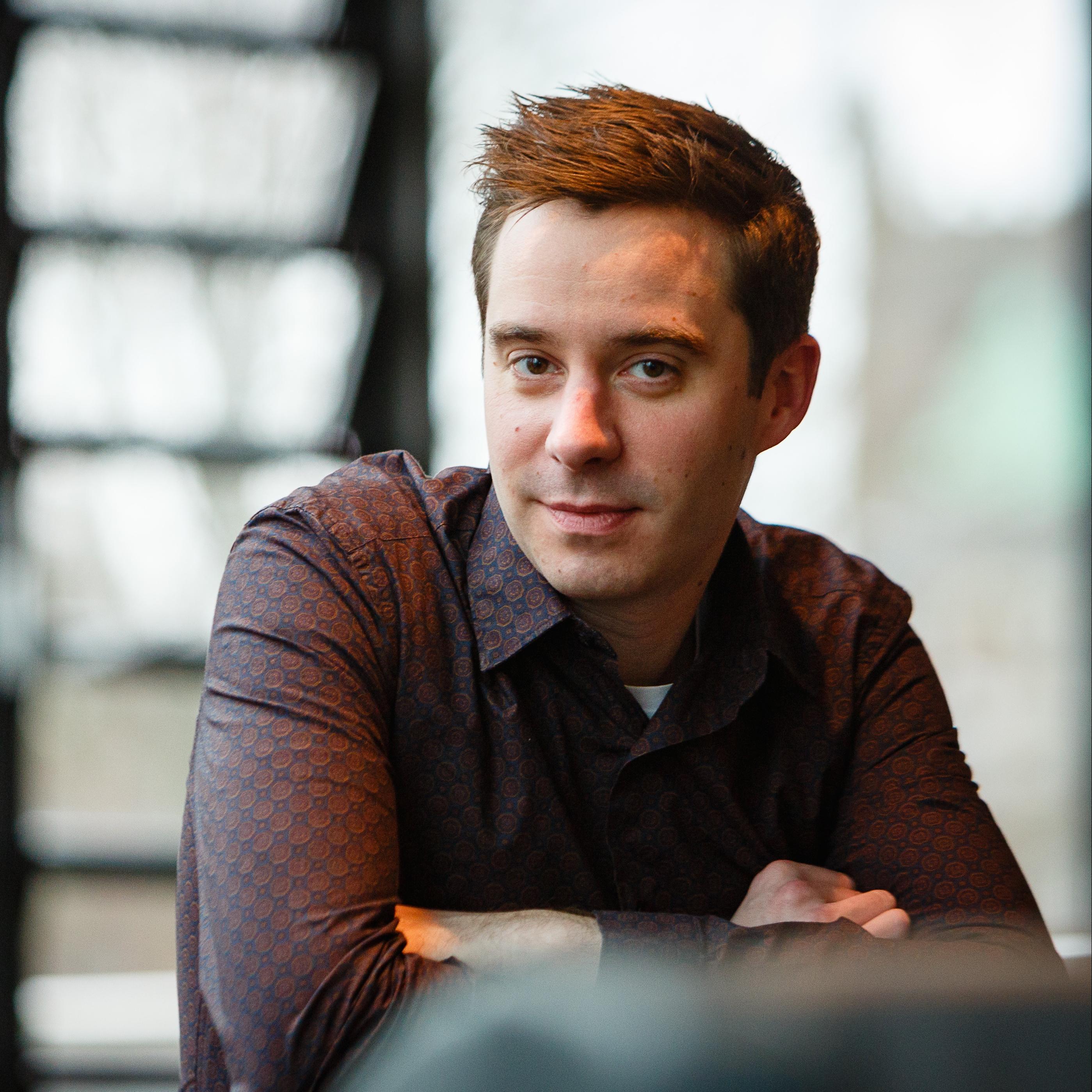 James


Graham

Playwright and writer for film and television
James Graham is a playwright and film and television writer.

James' play This House premiered at the National Theatre's Cottesloe Theatre in September 2012, directed by Jeremy Herrin, and transferred to the Olivier in 2013 where it enjoyed a sell-out run, and garnered critical acclaim and a huge amount of interest and admiration from current and former MPs for his rendition of life in the House of Commons. It went on to have an Olivier-nominated sell-out revival in the West End in 2017 and it was chosen by popular vote as the best play of the 2010's for the major theatre publisher Methuen.

Ink, his play about the early days of Rupert Murdoch, opened to huge praise at the Almeida and transferred to the West End in September 2017 where it played in the theatre next door to James' other new play – political romantic comedy Labour of Love - creating theatre history. Labour of Love went on to win an Olivier Award. Ink went on to transfer to Manhattan Theatre Club on Broadway and be nominated for six Tony Awards.

James wrote the book for Finding Neverland, the musical with music by Gary Barlow. It opened in Boston in Summer 2014 and transferred to Broadway in Spring 2015. His first film for television, Caught in a Trap, was broadcast on ITV1 on Boxing Day 2008.

Brexit: An Uncivil War, tapped into a national conversation, garnering huge public attention and critical acclaim. It was broadcast on Channel 4 and HBO and starred Benedict Cumberbatch. It was nominated for an Emmy for Outstanding Television Movie, a BAFTA for Single Drama and a Satellite Award for Best Motion Picture Made for Television.

This coincided with James being featured on the leading arts programme Imagine. The show explored James's influences and, in turn, his influence.

James adapted his Chichester and West End hit play Quiz as a three part television piece. Directed by Stephen Frears and starring Matthew MacFadyen and Sian Clifford, the piece was one of the most watched in the first UK COVID 19 Lockdown and trended on Twitter every week.

He is currently adapting his play Ink into a screenplay, developing a film with Lenny Abrahamson, writing a Christmas movie for Working Title and writing a musical with Elton John. His six-part series Sherwood for the BBC, set in his home town in North Nottinghamshire comes to our screens June 2022.

It's a sharply written, vibrantly theatrical, boisterously performed piece of work. And while it vividly recaptures the now extinct world of Fleet Street — with its adrenalized and testosterone-heavy mix of news hounds and hacks, idealism and cynicism, professional pride and boozy waggishness — the play's depiction of the rise of a certain brand of populism and its immediately detrimental effect on British society makes it profoundly of the moment.
Demetrios Matheou
The Hollywood Reporter on Ink
Theatre
Writer
A provocative new play about Charles Ingram, the man convicted of cheating on Who Wants To Be A Millionaire.

Chichester Festival Theatre and Noël Coward Theatre
Ink
Nominated: Six Tony Awards 2019, Nominated: 'Best Play' Evening Standard Awards 2017
Starring
Bertie Carvel
Richard Coyle
Pearl Chanda
Jonny Lee Miller
Fleet Street. 1969. The Sun rises.
Almeida Theatre and Duke Of York Theatre; Manhattan Theatre Club, Broadway
Producer
Michael Grandage Company/ Headlong
Starring
Martin Freeman
Tamsin Greig
Political comedy about the Labour party
This House
Nominated: 'Best Play' Evening Standard Awards and Olivier Awards
Starring
Phil Daniels
Vincent Franklin
Philip Glenister
Set in Westminster This House strips politics back to the practical realities of parliament
National Theatre, Minerva Theatre Chichester (Revival), Garrick Theatre and UK Tour
Starring
Joseph Alessi
Joanna Brookes
Jack Brown
Samuel James
Vivienne Acheampong
Tom Attwood
The life of Screaming Lord Sutch as told through iconic British comedy styles of the 20th century.
Theatre Royal Plymouth and Soho Theatre
Starring
Gunnar Cauthery
Paul Chahidi
Nina Sosanya
Daniel Radcliffe
A dramatic investigation of the digital age
Donmar Warehouse and Public Theatre Off Broadway, NYC
Starring
Judi Dench
Mark Gatiss
Catherine Tate
A Real time play for television and theatre.
Starring
Pearl Chanda
Mark Arends
Lizzy Watts
Harry Melling
A Paines Plough production about a young urban guerilla group that mobilises against MPs, embassies, police and pageant queens
Starring
Kelsey Grammer
Laura Michelle Kelly
Matthew Morrison
A musical about the playwright who wrote Peter Pan, with music and lyrics by Gary Barlow
Finding Neverland was nominated at the Drama League Awards 2014-2015 for Outstanding Production of a Broadway or Off-Broadway Musical and Distinguished Performance Award.
American Repertory Theater in Massachusetts, Lunt-Fontanne Theatre on Broadway
Director
Marianne Elliott
Starring
Charles Aitken
Daniel Betts
Kim Cattrall
Louise Dylan
Dramaturg
Hand-Me-Downs was written as part of the epic performance cycle commissioned by the Bush to open their new theatre
National Theatre Connections. National Theatre, Bristol Old Vic.
Starring
Samuel Barnett
Leander Deeny
George Rainsford
James Graham
One man reviews his life of the past year when completing his tax return - with the help of the audience
Starring
Samuel Barnett
Chris Larkin
Simon Merrells
Kate O'Flynn
Two Generation Y-ers fall in love at an advertising agency
Starring
Di Botcher
Philip Bretherton
Kate McGuinness
Francois Pandolfo
A love story between two people who suffer from a terrible fear of falling things and live lives trapped by their condition
Starring
Katherine Drysdale
Felix Scott
Hugh Skinner
Co-written play for The Bush and the Latitude Festival
Starring
Barry Aird
Colette Kelly
William Maxwell
Kazia Pelka
Set during the winter of discontent, three generations of a family in Hull come to terms with the changes in the country
Producer
National Youth Theatre
Play looking at prejudice, tolerance and tradition in the British Tory Party
Starring
Daisy Beaumont
Michael Kirk
Heywood Morse
Jamie Newell
Political thriller about Anthony Eden and the Suez Crisis
Starring
Catherine Skinner
Simon Yadoo
Margaret Thatcher reverts to her childhood and forsees the story of her career
Starring
Gerard Monaco
Victor Spinetti
Albert Einstein is forced to confront his past when he receives an unexpected visitor
Starring
Mark Joseph
Tess Mitchell
Kathryn Oliver
Play inspired by the experiences of a former mining community
Television
Writer & Creator
Drama about two shocking murders which fracture a community, set in the Nottinghamshire village where James grew up.
House Productions
for
BBC One
Shooting 2021
Starring
Matthew Macfadyen
Michael Sheen
Helen McCrory
Sian Clifford
TV Series based on James' play
Leftbank Pictures for ITV and AMC
for
ITV,
AMC
Starring
Benedict Cumberbatch
Rory Kinnear
A one part special telling the story of political adviser and strategist Dominic Cummings, in a revealing behind-the-scenes look at the Leave campaign running up to the 2016 European referendum.

House Productions
for
Channel 4
Starring
Jim Carter
Connie Fisher
Geraldine James
An Elvis-obsessed parking attendent steals from the parking metres to fund her love of 'The King'
Greenlit Productions
for
ITV1
Writer
Starring
Jonas Armstrong
Natalie Gavin
Pippa Haywood
Emma Rigby
Drama about wives of prisoners set in Sheffield
Director
Christian Schwochow
Starring
Olivia Colman
Tobias Menzies
Helena Bonham Carter
Josh O'Connor
Popular Netflix drama about the Royal Family.
Film
Writer
Producer
Michael Ellenberg
Adaptation of James' play of the same name.
Director
Lenny Abrahamson
Adaptation of Neal Bascomb's book of the same name.

New big-screen adaptation of George Orwell's classic dystopian science-fiction novel Nineteen Eighty-Four.
Adaptation of Mikey Walsh's autobiography about growing up in a Romany Gypsy family
Starring
Asa Butterfield
Sally Hawkins
Eddie Marsan
Rafe Spall
Coming of age feature about young maths prodigies on a trip to China that was listed on the Britlist 2011
Radio
Writer
Writer
Director
Sasha Yevtushenko.
James Graham's short drama explores how the 'movement of people' isn't just a distant, global phenomenon but something that's affecting many young people here and now.
Production Company BBC
Broadcaster
BBC Radio 4
Starring
Richard Laing
Victor Spinetti
Adaptation of his stage play about Albert Einstein.
Production Company BBC Radio 4

Starring
Annabelle Dowler
David Hargreaves
David Ryall
Malcolm Tierney
Set during the winter of discontent the play is about Labour stalwart Alf and his struggle to vote