theatre
National Theatre Connections. National Theatre, Bristol Old Vic.
Bassett premièred at the Soho Theatre in March 2011 as part of the National Theatre Connections Festival
Locked in at lunchtime by a teacher who has had enough, the students of Citizenship class at Wotton Bassett school are frustrated.
Tensions run high as another repatriation of fallen British soldiers is happening along the high street and this one's more personal than most.
As their confinement grows more claustrophobic, the pupils begin to see things differently, asking questions about conflicts, their country, and themselves.
Media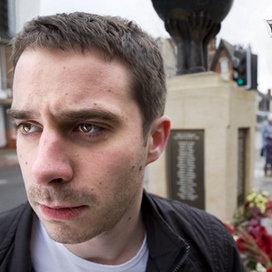 Reviews
Unforgettable and disturbing... a searing study of the growing appeal of right-wing ideas for a struggling generation of youngsters
Joyce McMillan
The Scotsman